Never wait for another bill again. Use the Velocity app to take back your dining experience. Use the Velocity App promo code DINEOUT1 for $5 off!
CouponSuck is supported by readers. By visiting our recommended sites, you support our maintenance and upkeep.
---
Best Velocity App Promo Code for 2016
Use the Velocity App Promo Code: DINEOUT1 for $5 off your first meal reserved through Velocity.
The way we view dining out is beginning to change. Apps like Velocity, Reserve and Allset are letting diners deal with the unpleasant aspects of money and lines before they step foot into the restaurant, leaving a purely enjoyable dining experience.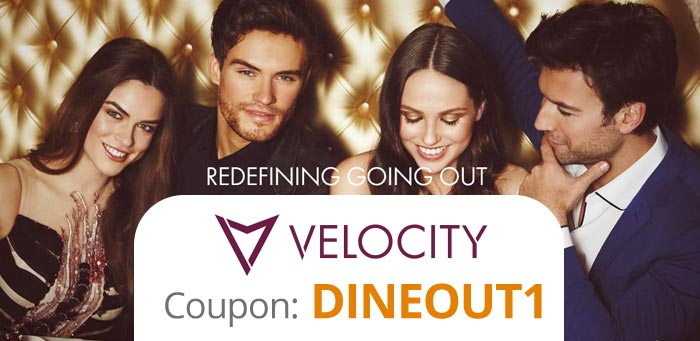 ---
Velocity App Review
I only recently found out about Velocity (I normally use Reserve, a very similar app), but I've been eager to do a Velocity App review ever since I discovered it.
Velocity has often been called the next Uber for dining out. Just like Uber and Lyft are changing the way we travel, Velocity is changing the way we eat dinner. The app loads all of the restaurants around you, showing their address and how far away they are from you at that moment. Then you check into the restaurant and you are set to go.  When you arrive at the restaurant for dinner, tell your server that you are paying with the app. (Recently the app Cover was purchased by Velocity, so depending on your location you may have to tell the waiter you are using Cover.)
Once that is settled, the waiter will take you to your table and everything else proceeds as normal until it is time to go. Instead of having to call the waiter over and ask for the bill, you can pay through the app at your own leisure. Then you simply walk out of the restaurant when you are ready. Leave quickly or take you time, the power is now in your control. Don't forget, that meal you paid for was cheaper than it would have been because of the Velocity App Discount Code DINEOUT1.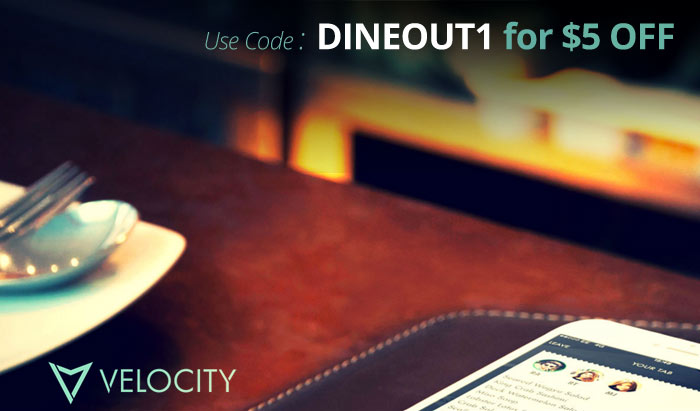 The Velocity app is set to make a major change to how people go out to eat. Don't take my word for it, use the Velocity App Promo code DINEOUT1 to try it out for yourself. And while you're at it, why not try out Reserve or Allset? Click either of those links to get $10 to $20 dollars off your dining out experience.