CouponSuck is supported by readers. By visiting our recommended sites, you support our maintenance and upkeep.
Vine Oh is an awesome new wine subscription that mails quarterly. Get $10 off when you sign up here.
---
Vine Oh Coupon Code
To receive a $10 off Vine Oh Coupon Code, sign up through this link. You will then enter the code 'VineOhYay' during checkout.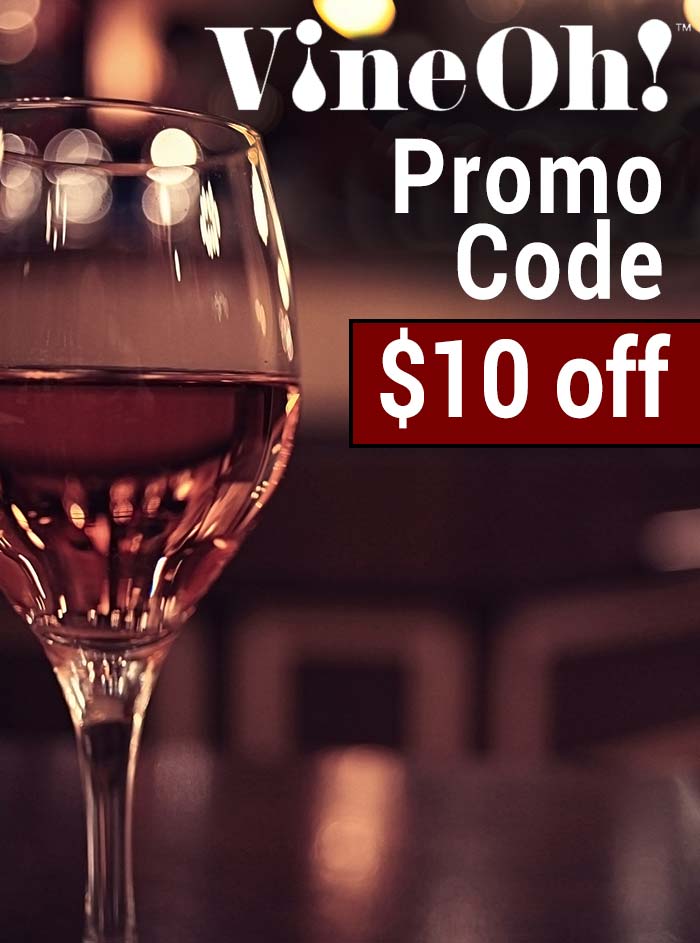 You can also earn additional $10 credits when you sign up for an account—you'll receive your own Vine Oh coupon code link that you can share with friends. Each of your friends will receive $10 off, and when they sign up you'll get a $10 credit to use in the Vine Oh store!
---
How does Vine Oh Work?
Vine Oh is a really fun wine subscription service. It ships out quarterly—so four times per year (every three months). You're charged each quarter, and the cost is $59.99 (unless you pay annually, in which case it's $45 per box. Works out to a free box basically.
In each shipment you'll receive at least $120 worth of products—including 2 bottles of wine (red, white, or a combo—you get to choose), and 5-6 full sized products. Products vary in what they are, but past items have included wine toppers, candles, luxury eye masks, vases, caramels, and more. We're excited to see what other products they send in the future!
---
Vine Oh Store
The Vine Oh store lists a variety of red and white wines that you can buy individually or create a box with. If you buy 4 wines you automatically get 20% off and free shipping. Currently I only see 4 types of wines on there, so there isn't a ton of choice—but I imagine as their subscription continues they'll open more options. My guess is that these 4 wines are the ones that were featured in the first quarterly box (and now they have a few extra leftover).
---
Drink More Often?
We know of a couple other wine subscriptions that send a little more often than Vine Oh, if you think 2 wines every 3 months is too few. Try Wine Awesomeness, VineBox, or Winc! All those pages also contain discounts up to $20 off.