Get $20 Off With Our Official Winc Promo Code
Get $20 Off With Our Official Winc Promo Code
The Winc Wine Club curates a box of wines just for you each month. Fill out the Winc com survey, and your wines will be tailored to your tastes. Plus, click here to get $20 off your first Winc order. It works like a Winc promo code, but it's a link!
CouponSuck is supported by readers. By visiting our recommended sites, you support our maintenance and upkeep.
---
Winc Promo Code
Get $20 off your first order from Winc when you use the Winc Promo Code link found here. It's a better deal than their regular referral program, which only gets you $13 off your first order!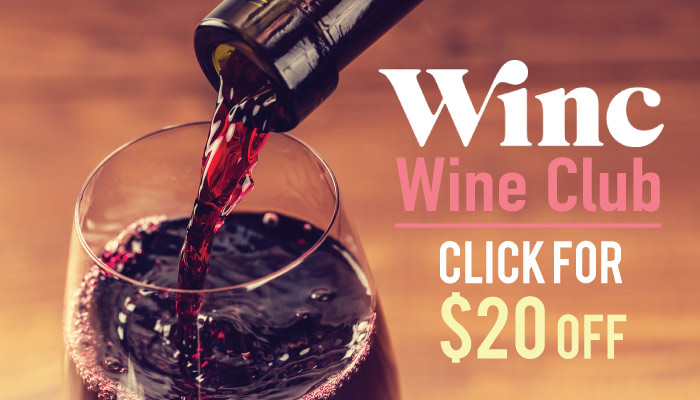 ---
About the Winc Wine Club
Formerly known as Club W, the Winc wine club is a curated wine subscription box. We say curated because it is literally tailored to you. You start by answering a Winc com survey about your tastes in all kinds of things—like coffee, chocolates, citrus, and salt. Based on these tastes, they figure out what types of wines you might prefer.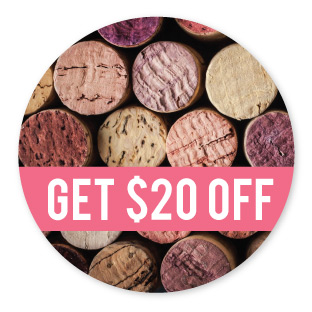 Then, for $52 a month you will receive 4 curated wines on your doorstep. You can choose whether you want them to be all reds, all whites, or a combo. You can even pick the exact combo (e.g. 3 reds 1 white, 2 reds 2 whites).
As a member, you will also get 10% off individual bottles when you buy 12 or more in a shipment. You'll also get a bonus $10 account credit for every 10 wines you rate. Plus, after you rate wines, your next shipments become even more tailored to your tastes!
---
Winc com Promo Code
Be sure to use the Winc com promo code link here to get $20 off your first order.
Then, once you are a member, you can refer new customers and earn Winc credits. For every customer you refer, they get a $13 discount. You will get a $13 credit on their first order, and another $13 credit on their second order!