CouponSuck is supported by readers. By visiting our recommended sites, you support our maintenance and upkeep.
Wine Awesomeness is a monthly wine delivery service. Get 3 wines delivered monthly, of your choice: red, white, or variety pack, for just $45 per month (or $75 for twice as many)! PLUS, click here for $45 in FREE wine.
---
Wine Awesomeness Coupon Code deal
Click here for $45 in FREE wine. Thats an entire month for free!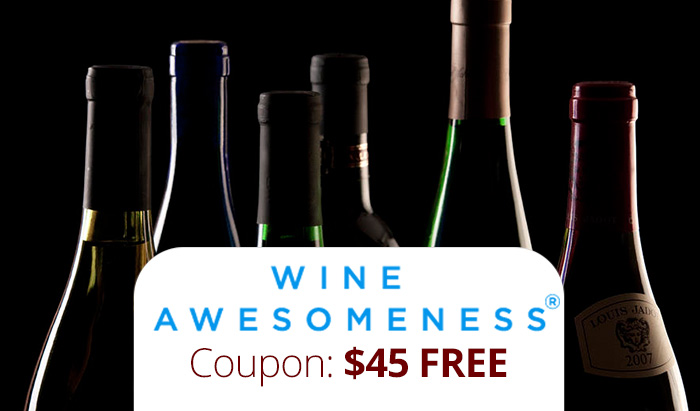 ---
Wine Awesomeness Reviews
I'm a huge wine fan—you've probably seen my review of Naked Wines (where you can get $100 of free wine with this link), so it's obvious I am a member of my fair share of wine clubs.
This Wine Awesomeness thing is new—it fits in with the whole "subscribe to anything" economy we have going on right now. Plus, it's a variety of wines from a variety of winemakers, so it's really diverse and fun (much like Naked Wines, really!).
I've gotten my Wine Awesomeness for a few months now, so here's my Wine Awesomeness reviews:
The delivery presentation is fantastic. It's a super fun, exciting way to receive wine. It comes with an awesome booklet that describes the wine and winemakers, and teaches you some things you probably didn't know about wine.
The wines have been pretty good. There were a few reds which I loved, a couple which were ok, and a couple of whites which were ok. Overall I think I'll keep my subscription to the reds only, as I'm a bit harder to please with whites. It depends on preference, really.
The price is right. At $15 per bottle you can't really go terribly wrong.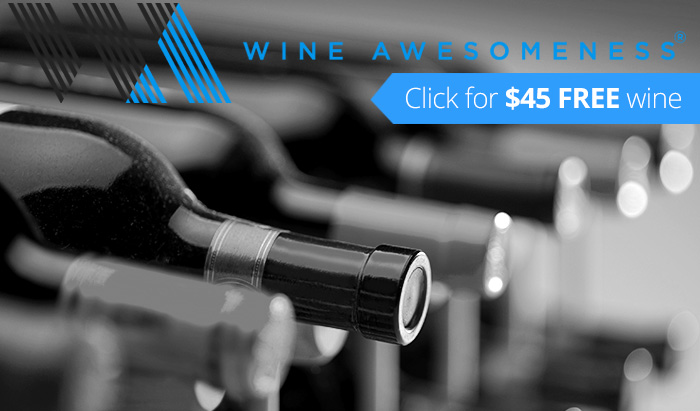 ---
Steps for using Wine Awesomeness
Head on over to WineAwesomeness.com
Select what type of subscription you'd like — all reds, all whites, or a variety
Head through checkout
You're done! Wait eagerly for your delicious wines to be delivered to your door, along with an awesome little guide to help you learn about the wine you're trying.
If you want to purchase more of any one of the bottles, you can do so on the WineAwesomeness site very easily!
Give it a try and let us know how it goes! Be sure to use the link below for that deal!
Click here to get $45 in FREE wine with a free month via our referral link!