CouponSuck is supported by readers. By visiting our recommended sites, you support our maintenance and upkeep.
Naked Wines is a co-operative wine club that promos wines from small winemakers through the investments of their members.
---
$100 Naked Wines Coupon Code
Get $100 free wine credit by visiting link (referral link).
Rather than being a pure Naked Wines coupon code, this $100 credit is via a referral link (so yes, I would get some free wine credit too if you use it). Whether you use mine or someone else's, just make sure you sign up via someone's referral link—if you've already signed up, it's too late for you!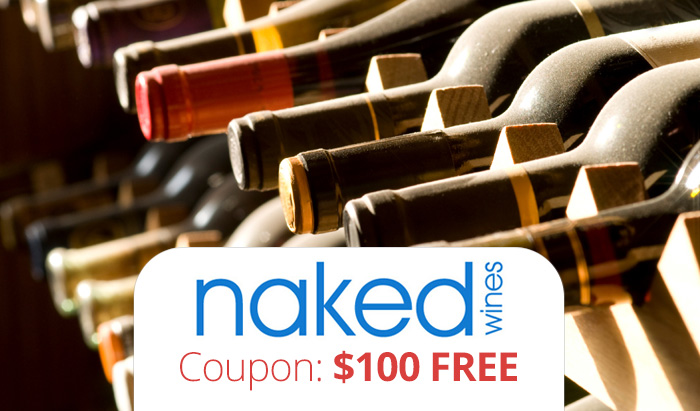 ---
My Naked Wines Review
I've been a Naked Wines member for a little over 2 years—mainly because there was a tasting room in Kenwood (in Sonoma Valley), where I like to go a lot for general wine tasting and scenery. I say "was" because they sadly had to close the tasting room a few months ago due to a leasing issue. I eagerly await its return, as they held parties, delicious tastings, and had an adorable garden and food truck setup. It was dreamy.
Anyway. Back to my Naked Wines review. Naked Wines is great because they have a HUGE selection of wines to choose from, and the choices are constantly rotating. They feature tons of different small batch winemakers, who are only able to produce their wines due to the support from members.
You pay $20 a month (or whatever amount you want), and that money goes into a "wine bank account" that you can use towards wine purchases. But the guaranteed subscription model is also what helps fund the new winemakers.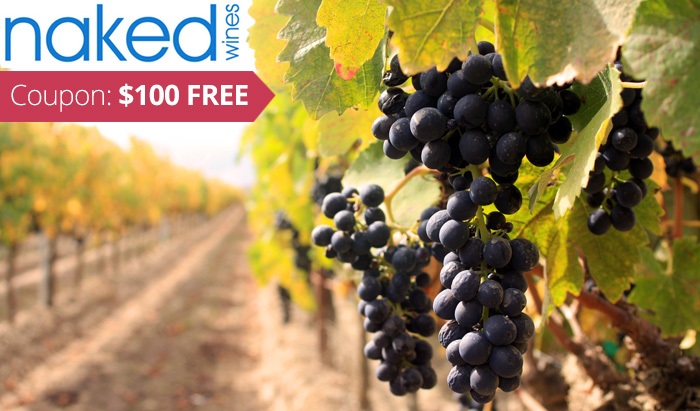 While not all the wines are always right up my alley, I usually find at least 5 wines every time I go (new ones each time) that I adore, at prices that are crazy good. For Angel members, most wines cost between $8-20 (Plus, with this Naked Wines coupon code link, you get the first $100 in credit for free. Serious). I found my favorite Chardonnay there, and it was $15, and we bought a TON of it.
While I am a member at some other outstanding wineries, NakedWines is definitely the most fun and diverse. Recommended!