CouponSuck is supported by readers. By visiting our recommended sites, you support our maintenance and upkeep.
TaskRabbit allows you to easily hire personal assistants for individual tasks or chores. Get $20 credit with the TaskRabbit promo code link here.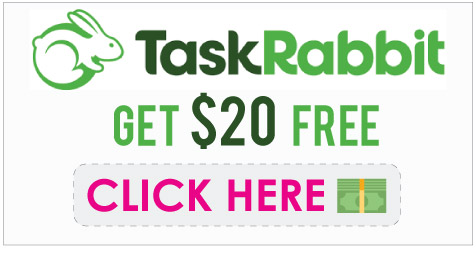 ---
TaskRabbit Promo Code: Get $20 Free!
Click the image above to get $20 off your first TaskRabbit job.
Then, you can earn extra free task credit through the TaskRabbit refer a friend program. You'll find your own personal TaskRabbit discount code at the top of the page once you sign up.
---
What is TaskRabbit?
TaskRabbit is a fantastic marketplace of helpers. You can hire individuals to help you with any of your daily chores or tasks. You can also hire someone on a recurring basis, or an entire staff for a one-time big event!
Some examples of tasks you might hire for:
Brand promotion
Helping your grandma (in another city) shop for groceries
Babysitting
Home organization
Laundry pickup
And more!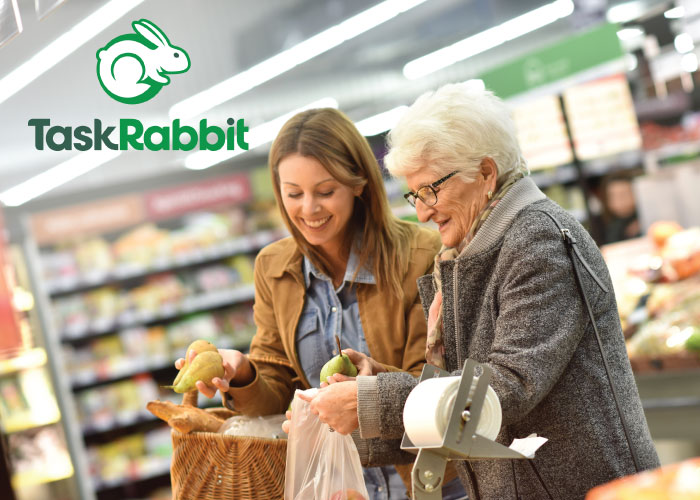 ---
TaskRabbit Los Angeles: A Review
I was recently promoting a certain weed delivery service in the Los Angeles area. I wanted to hand out promo cards at a nearby festival. However, I'm not the best salesperson. Plus, standing in the September heat for 4 hours wasn't really my idea of a fun time.
So I headed onto TaskRabbit. It's super simple to post a TaskRabbit job (with the discount code link). Then you can wait for people to apply to the job, or browse TaskRabbits yourself. I knew my budget was $22/hour.  It was easy to narrow down my search to applicants in that price range with the right skill set.
I messaged a couple of people and ended up liking someone named Sarah, who seemed like the perfect fit. She was enthusiastic, friendly, and intimately knew the area I wanted her to promote in.
Now, an upfront note: I didn't end up hiring on TaskRabbit, as a friend volunteered to help out at this point. But! Next time.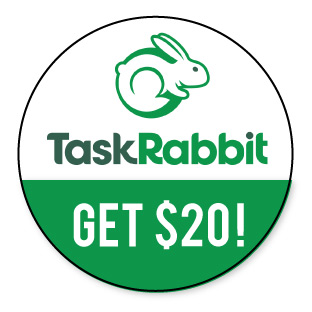 I plan to try it out more fully next time, and will update with my results!
---
TaskRabbit Competitors
TaskRabbit was pretty unique when it first came out. However, there are now some awesome TaskRabbit competitors to watch. Each has it's own strengths and focus.
Here are a few:
UpWork.com: Hire local or remote help. More focussed on programming and computer-based help rather than in-person chores.
Handy.com: Hire professional handymen. Housework, cleaning, plumbing, moving, etc.
Fiverr.com: Hire people for super small remote gigs. More focussed on graphics, social media and branding. Most cost $5 per gig.
Tispr: App for finding people with talents and skills to share. Focussed on leisure activities, like music lessons, language, cooking, etc.
---
TaskRabbit Coupon Code
Don't forget to sign up for TaskRabbit using this TaskRabbit coupon code link. It works via their refer a friend program, and earns both the user and the sharer $20 credit. It's the only way to get a TaskRabbit promo code — via a referral link!