CouponSuck is supported by readers. By visiting our recommended sites, you support our maintenance and upkeep.
Shipt is a grocery delivery service that brings your groceries to you in an hour. Get $10 off when you enter the Shipt coupon code link here.
---
Shipt Coupon Code
Be sure to enter the Shipt coupon code link here when you sign up to have the credits automatically applied.
You will get $10 off your first order (with $7 delivery), then will get you FREE delivery for the remainder of your first month.
---
What is Shipt?
Shipt is a very convenient on-demand grocery delivery app and website. You can quick order all your grocery items and see them delivered to your house (by hand) in about an hour.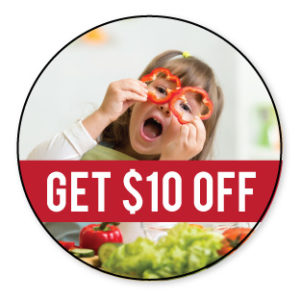 It is similar to the on-demand grocery app Instacart, but operates in locations that Instacart does not. Shipt is currently available in Alabama, Arizona, Florida, Georgia, Michigan, North Carolina, Ohio, South Carolina, Tennessee and Texas.
It's an extremely convenient way to shop, especially if you have a high-paced job, kids, or have a hectic life for whatever other reason. Even if you enjoy going to the grocery store, sometimes you just don't have time. Shipt is here to help you have more time for the other things in life.
You can also earn money by becoming a Shipt delivery person. Make an average of $15-25 per hour and select your own hours. You do have to have access to a car to be eligible.
---
Shipt Discount Code
Again, be sure to use the Shipt Discount Code link here to get $10 off your order, and free delivery for the remainder of the month. Be sure to cancel your subscription if you do not want to be re-charged the following month.