CouponSuck is supported by readers. By visiting our recommended sites, you support our maintenance and upkeep.
UPDATE: Since writing this, ZIRX has shut down. Luxe is very similar, and you can use the code LUCY13 for $20 off.
ZIRX is an on-demand valet parking service. Have a valet meet you at your destination, take your car to secure parking, and return to you on-demand at whatever location you want, within minutes!
---
ZIRX Promo Code
ZIRX No longer exists. Luxe is similar—use the code LUCY13 for $20 off.
It's a really breezy, fun experience. The best part is—while ZIRX has your car, they can also do a complete car-wash, oil change, and gas fill-up as add-on services!
Here's how ZIRX works:
Download the ZIRX app
Sign up for an account
Add the ZIRX promo code FREERIDE1 to get $20 off your first valet parking experience.
When you're about to head out for the night, request a valet and put a pin on your desired drop-off location (before you get there)
ZIRX will follow your location as you make your way there and time it so that the valet is there just before you are!
Leave them your car, and when you're ready to leave again, simply hit "Drop-off my car" and pin your location. It usually it takes them 10-20 minutes to get the car to you, so requesting your car a few minutes before you are ready is ideal.
My experience with ZIRX was great—really friendly valet guys (they often get to you via scooter!), super easy app to use, overall makes going out in hard-to-park areas a whole lot easier.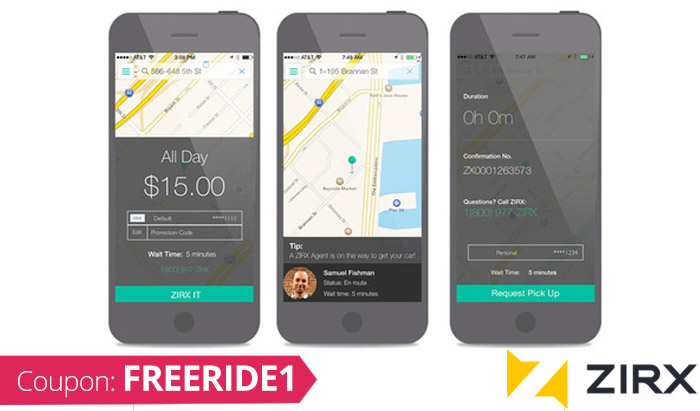 ZIRX is currently serving:
San Francisco
Seattle
Los Angeles
Washington, DC
San Diego
Brooklyn
Manhattan
Since I've been using the app (about a month), they've opened in two new places, so they're obviously doing really well and expanding fast.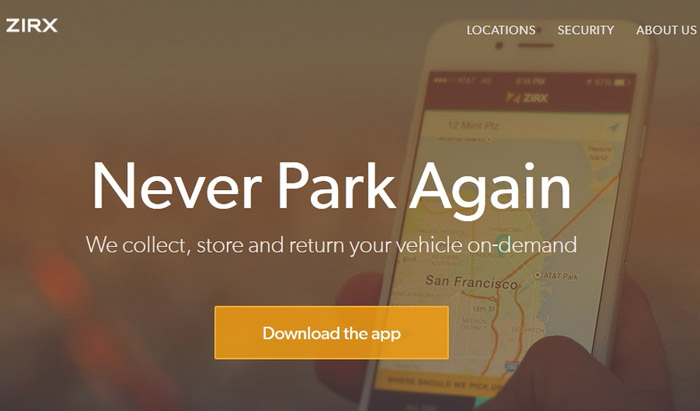 Give it a shot! Also, they have a referral program where you can refer friends for free parking credits. But don't make the fatal mistake (that I made) of assuming you can use those credits to fill up your tank, get an oil change, or have your car washed through ZIRX. The referral credits can only go towards parking costs.
Have fun!