Le Parcel is a monthly subscription box that sends a box of tampons + chocolate to your doorstep just before that time of the month. Click here to get free shipping and view any other Le Parcel Promo Code deals available.
---
Le Parcel Discount Code
During checkout you'll see a spot for a Le Parcel discount code. Visit use this link and get free shipping. Sometimes they give additional discounts on the monthly price.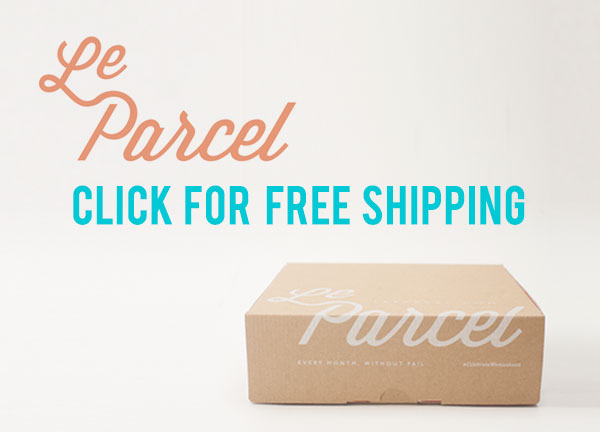 ---
What is Le Parcel?
Le Parcel is a monthly subscription box. They've removed the hassle of going to the store every month for tampons, and replaced it with something fun.
With each package, you'll receive 18 tampons (either 9 super + 9 regular, or all 18 super), plus a surprise chocolate treat. You can set up the subscription to arrive just before that time of the month. That way, when you're in need, you know what to do. And if you're hard-pressed for space in your house, it sure beats storing a huge supply of tampons in your dresser.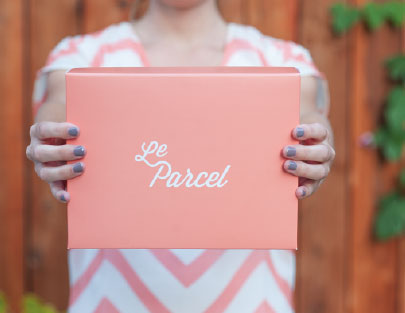 I think part of the reason why Le Parcel is doing so well is that they realize that people need more than just their "monthly supplies". With just a small touch of a surprise chocolate bar, the box turns from a grocery store purchase into a bit more of a luxury box. It's like "this week is gonna suck, but here's a chocolate to make it better." Too cute.
The cost of the box is always $12/month, and that includes shipping. Occasionally they offer Le Parcel discount code deals, which we'll share here. For now, you can visit this page.
---
Is there a Le Parcel Promo Code?
Click here to visit Le Parcel and get free shipping.
As of writing this post, any other Le Parcel promo code deals available would be posted directly on this page.