CouponSuck is supported by readers. By visiting our recommended sites, you support our maintenance and upkeep.
Washio is an on-demand dry cleaning service that takes all the hassle out of doing laundry—especially dry cleaning. You can have anything washed—from regular laundry, to sheets, fancy dry cleaning, and even pillows!
---
Washio Coupon Code:
Give it a spin (get it? Like a laundry spin?) and see for yourself how easy it is. Use the code FREECREDITKM05 for a $10 credit.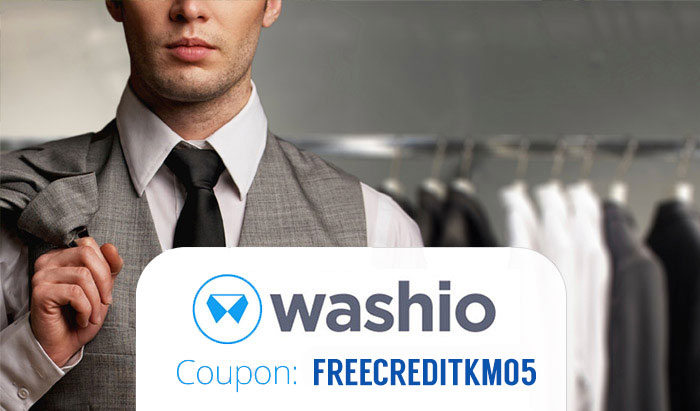 Here's how Washio works
Head over to GetWashio.com, download the app and sign up for an account
Use coupon code FREECREDITKM05 to add a $10 credit
When you're ready, head onto the app and choose a pickup time. You don't even have to be home, as long as you explain where your laundry is.
The ninja will whisk your laundry away at the scheduled time!
Simply book a time you'd like the laundry returned, and it will be there!
They will literally wash almost anything, which has been so convenient. I definitely promote it as the ultimate Uber for Laundry service. I'm now just waiting for them to accept sofa covers and my house will never have been happier.

Washio is currently serving:
Chicago
Boston
Los Angeles
Oakland
San Francisco
Washington, DC
This is one of my favorite "Life Help" on-demand apps out there. It just makes your week a little bit simpler by taking away the dirty chore of laundry. Thanks Washio!