Vodrich is an online shop with incredible, classy watches. Plus, get 15% off your entire order when you use the Vodrich Discount Code HAPPY15.
---
Vodrich Discount Code
To score the 15% discount, add your products to the cart first. During checkout, enter the Vodrich Discount Code HAPPY15 and hit Apply. You should automatically see 15% fall off your entire order cost.
This is a fanstastic discount opportunity—most watches on the site are around $100, so 15% off is a whopping $15 discount. Don't miss out.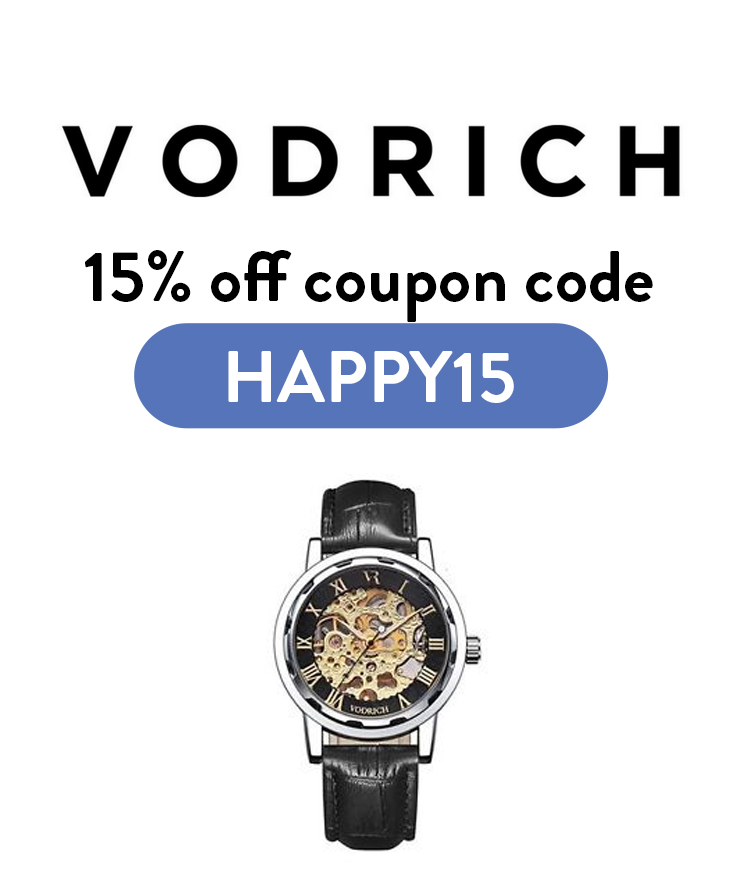 ---
Vodrich Products
Vodrich is mainly known for men's watches—and it seems one of their most popular products is a watch called "The Gatsby". It's complex, beautiful, and feels very vintage and fancy. It makes sense that its called The Gatsby.
Vodrich also makes other gorgeous watches for both men and women, in a variety of styles, colors and metals. Additionally, it seems like they now have bracelets and sunglasses for men and women.
---