CouponSuck is supported by readers. By visiting our recommended sites, you support our maintenance and upkeep.
VineBox is a wine by the glass subscription service. Get 3 glasses of wine delivered to your doorstep every month. Plus, use this link to get $10 off your first VineBox order! Works like a VineBox Promo Code deal, but it's a referral link!
---
VineBox Promo Code
VineBox is offering $10 off your first order when you use this link. It's a referral link that works in lieu of a VineBox promo code. You'll see the credit applied during checkout.
Normally boxes are $30/month, so this brings your cost down to only $20 for the first month. Not bad for a trial run!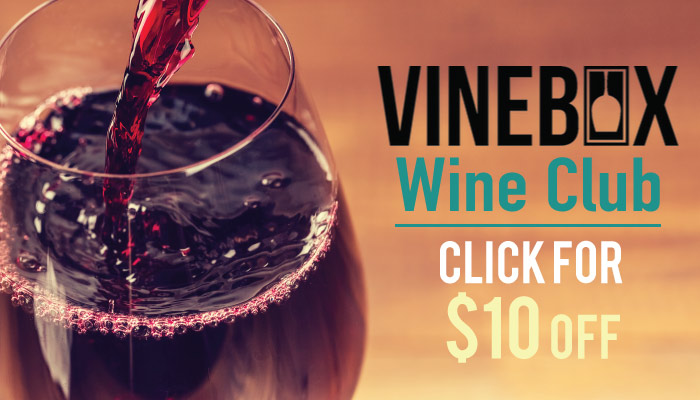 ---
What is VineBox?
VineBox sends you wine to your doorstep every month. It's different from places like Winc, however (which sends you 4 wine bottles per month—click here for $20 off), because it sends you wine by the glass. 
The three wines come in little test tube vials, which look super badass. They also come with details about food pairings and arrive in a fancy black box. If you're feeling like a mad scientist, you could even drink the wine straight from the test tubes (but you do what you want).
---
VineBox Coupon Code: Earn More
Be sure to use this VineBox referral link to get $10 off your first order. Then, receive your own VineBox coupon code link and share with friends to earn more credits. You'll get $15 in credits for every new friend who signs up.
You can then apply all these credits to your own VineBox membership account, and get future shipments for free! Each month costs around $30, so for every two referrals you'll get a free box.