CouponSuck is supported by readers. By visiting our recommended sites, you support our maintenance and upkeep.
Uber is an on-demand rideshare service. It's a great way to make some cash on the side (or as your main job), by simply turning your car into a temporary taxi! Click here to get up to a $300 sign-up bonus!
---
Want that sweet Uber Driver Bonus?
Get up to a $300 Uber Driver Bonus by signing up with the code hbx1arsque or through this link. Exact bonus amount depends on your location.
You must use the link above to qualify for the referral bonus (the code doesn't work quite as well. Make sure you sign up through a link—once you start signing up it's too late to apply the bonus.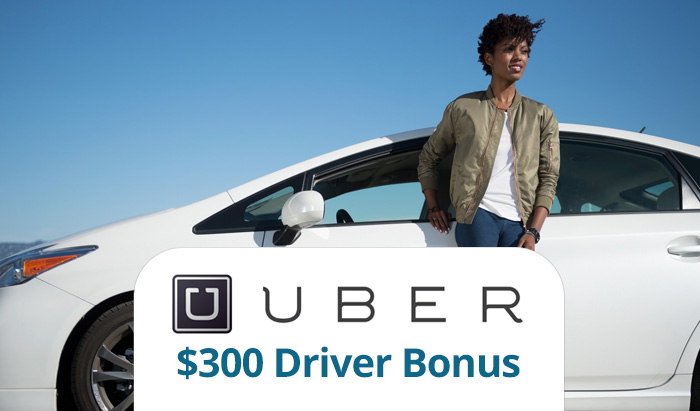 This is the biggest Uber driver bonus that I've seen, and I've worked with Uber for awhile. I intend to make a blog post called Uber Promotions 2017 early next year—this deal is going to be the headliner!
---
The Uber Application for Drivers:
To sign up as an Uber driver AND to receive that sweet $300 credit, you MUST sign up through a referral link.

If you've already started signing up, it's sadly too late

.
Uber will review your application, and unless you have an old car or have been in accidents recently, they'll approve you. Lyft is a little more stringent, which I actually like as a rider—means my drivers are more background checked. But this method is good if you're a driver.
If things go well, you should be on the road within about 10 days, making sweet cash. Don't forget to calculate out your costs including gas, insurance, and wear and tear on your car. This is to make sure that driving for Uber is a good deal for you.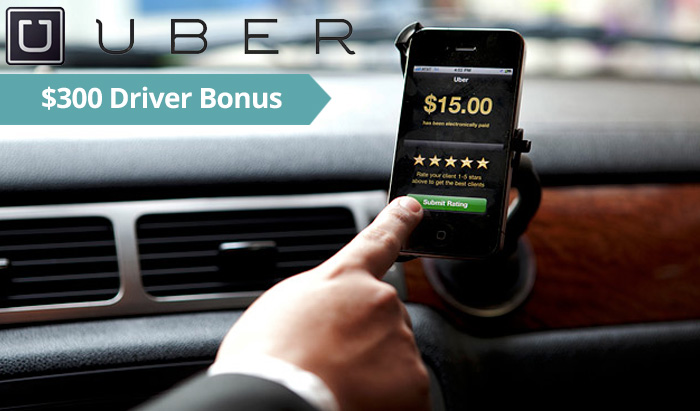 ---
Other Uber Promotions 2016:
Riders
There is also an Uber sign up bonus for riders too. The amount changes often, but right now the code UBERHOTVALUE will get you a free $20 credit towards rides. You can also click this link.
Drivers
Get $300 with the Uber Driver Bonus Code: hbx1arsque