Super Gay Underwear is an awesome and pretty self-explanatory site. Note: You can get 10% off your ENTIRE order, PLUS free shipping when you use the Super Gay Underwear Discount Code WONDER10.
Get 10% off your entire order at Super Gay Underwear
Get 10% off your entire order at Super Gay Underwear
---
More about Super Gay Underwear
As I said above—this site is very self explanatory. I don't think anyone is going to end up here by mistake. If you're looking for super fabulous, super sexy, and super fun underwear for men—this site is for you. They have multiple different styles—from short tight boxer briefs, to styles closer to tighty whiteys (but never just boring white), to pairs that look more like jock straps than anything else. You won't be disappointed in the choices as well as the prices. Most pairs are under $10.
And personally I think that some of the underwear could work for both gay and straight men, depending on what style their partner is into. Who doesn't like a handsome man in colorful little spanky pants?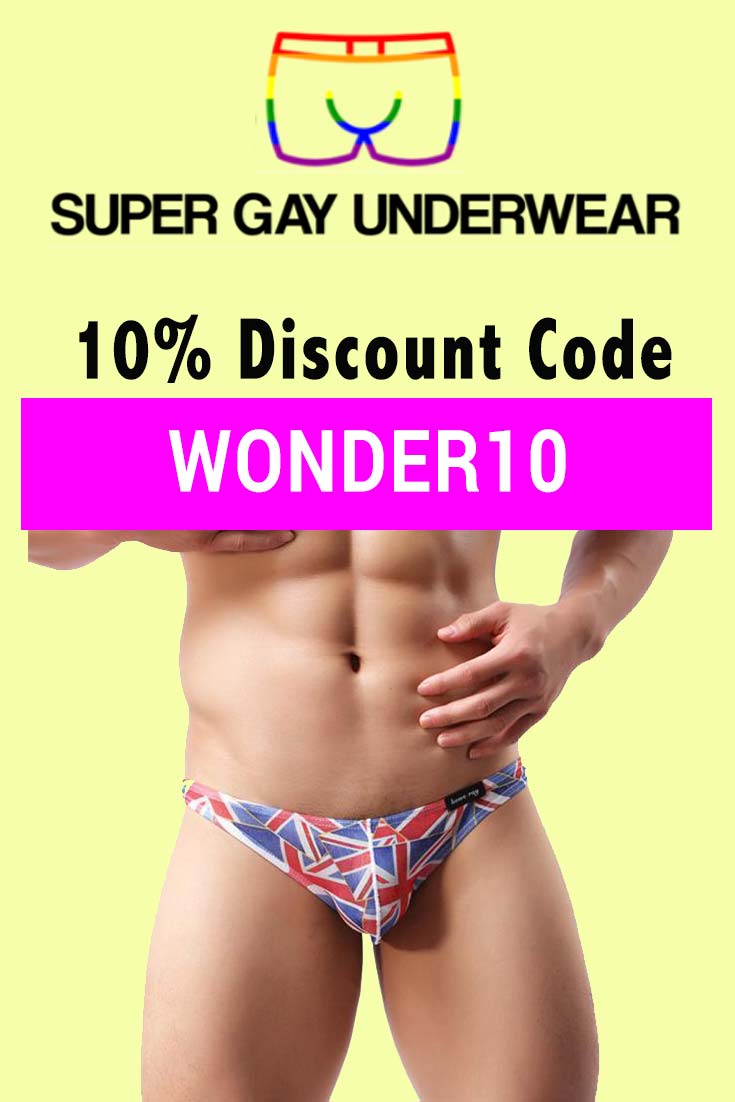 ---
Super Gay Underwear Discount Code
When you're checking out, be sure to enter the Super Gay Underwear Promo Code WONDER10.. Hit the apply button, and you should see a nifty 10% whisked right off your order total.