CouponSuck is supported by readers. By visiting our recommended sites, you support our maintenance and upkeep.
The Squeegy app is an on-demand car washing service that doesn't use water. Plus, get $10 off with the Squeegy Promo Code CB262!
---
Squeegy Promo Code
During your first order, you'll see a Squeegy promo code box. Enter the code CB262 into that box and you'll see a $10 discount applied. That will give you an Express wash for only $15!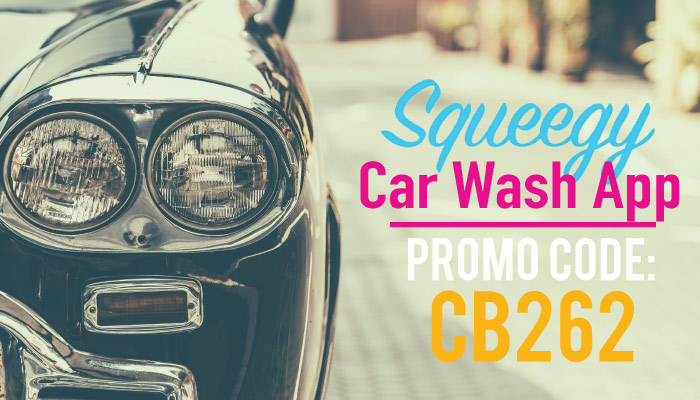 ---
About the Squeegy App
The Squeegy app is a pretty awesome and convenient service. Plus, it's crazy good for the California drought.
Here's how it works:
When you realize your car is past the point of no return, simply download the app. Create an account, including your car details. It's a pretty quick and easy process.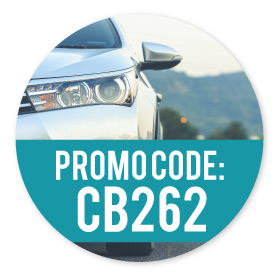 Then, select which type of car wash you want. They have two kinds—the Express and the Classic. The Express costs $25 and includes an Exterior wash and wax, including cleaning the exterior windows and tires. It takes about 25-45 minutes.
The Classic costs $35 and includes all the Express things plus a floor/seat vacuum, dash & panel wipe down, and a cleaning of the interior of the windows. It takes about 45-75 minutes.
How is it Good for the Drought?
The MOST amazing feature of the Squeegy app is that they don't use water for their washes. They use a high-quality wash and wax solution that they spray onto the vehicle. It breaks down the dirt efficiently and is then wiped off using microfiber cloths. This saves about 40 gallons of water (what a normal car wash takes).
Additionally, there is no harmful storm drain runoff. Amazing!
---
Get Started with the Squeegy Coupon Code
Download the app today and use the Squeegy coupon code CB262 for a $10 credit towards your first wash!