Get a free ride up to $10 on the Spin Bike App when you use the Spin Bike Promo Code COUPONSU.
I guess it could also be called the Spin Scooter App Promo Code, as they now have dockless scooters available to use!
$10 will get you quite a long way—plus, once you have an account you can refer friends and earn $10 for each friend who signs up!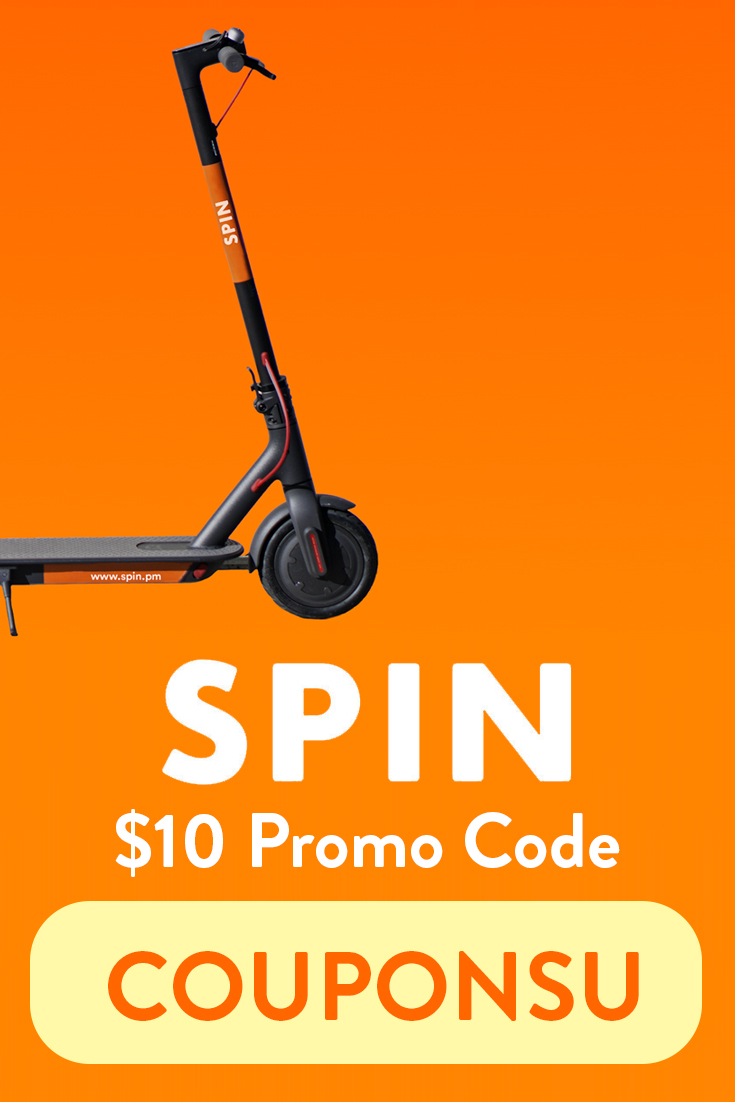 ---
Spin App Promo Code
It's super easy to get a free $10 ride—just click on the little gift box symbol at the top left of the app. You'll first see your own promo code for sharing with new friends, but if you click the tab at the top called "Your Promos" you can enter the Spin App promo code COUPONSU and get your own $10 credit.
You will see the credit automatically appear, and it should be valid for an entire year. So you don't need to rush to use it!
The refer a friend program is super super simple on the app—its in the same area that you enter your Spin App promo code. At the bottom is your invite code (it's based on the first letters of your email address).
---