SkyRoam offers an awesome device that lets you access Wifi and power all over the world, without any messy setup. Plus, get 10% off your purchase with the SkyRoam discount code below: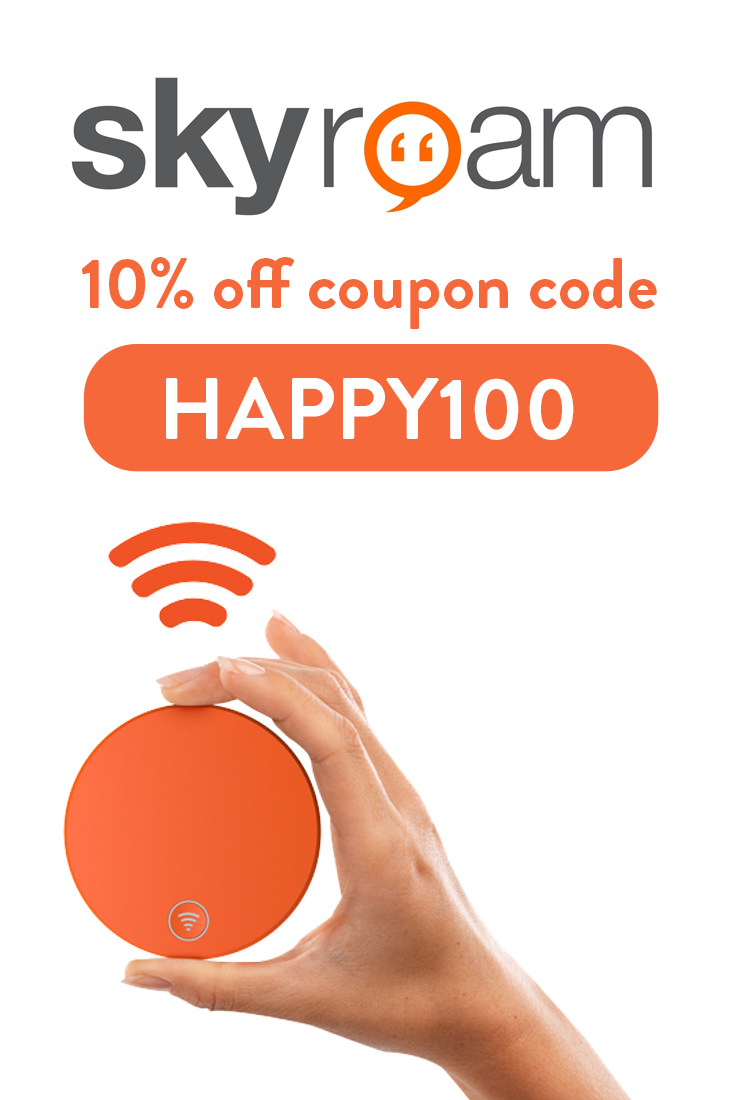 ---
SkyRoam Discount Code
This is a fantastic deal on the Skyroam device. The SkyRoam Solis device normally costs $149.99 and comes with 1 free daypass. This discount gets you 10% off the SkyRoam Solis device, and you still get that free daypass! That's a $15 discount!
Use the Skyroam Promo Code in the image above!
---
More about SkyRoam
SkyRoam is a pretty unique device. It lets you literally connect to wifi almost anywhere you travel to. There are over 100 countries included in the subscription. Speaking of—you don't actually need a subscription. You can either pay per day (about $9), or you can pay $99 and get a whole month of wifi included. It's almost worth just switching your home wifi to use Solis and using it as your one and only wifi device.
Other Features:
Powerful charging – Charge your gadgets on-the-go with embedded 6000 mAh power bank and latest USB-C connection
Smart & Simple – One-touch access to unlimited WiFi in over 100 countries – no SIMs needed!
Sharable – Connect up to 5 gadgets at once. Keep your travel buddies online too!
Blazing Fast Speeds – Get the fastest 4G LTE mobile WiFi speeds worldwide
Portable Global Smart Hub – Keep your phone, laptop, and IOT devices online everywhere at one low rate. Programmable features coming soon.
Long Lasting – Stay powered-on all day long with 16+ hours of WiFi battery life
---
That SkyRoam Promo Code again
Again, don't forget to use the SkyRoam promo code below to get 10% off your entire order. There's really no reason why you wouldn't use it!