Manage your credit and get approved for loans! Plus, get a $20 bonus when you sign up with the MoneyLion Referral Code link below (or click here).
$20 MoneyLion Referral Code
$20 MoneyLion Referral Code
---
MoneyLion Referral Code : $20 Bonus
This is an awesome deal that won't last forever. Basically, if you use the link above you are eligible to receive the $20 bonus to MoneyLion once you sign up for MoneyLion Plus.
Note: MoneyLion Plus costs $29/month unless you log into the app everyday, in which case it's free!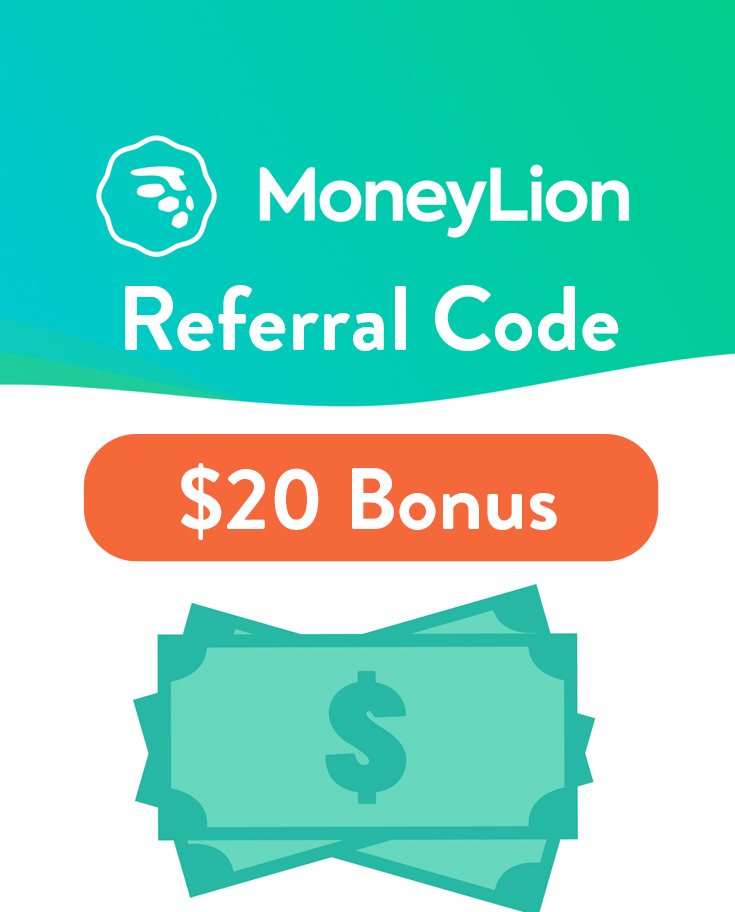 Additionally, once you are a member you can refer your own friends and earn additional bonuses. Simply find your MoneyLion Referral Code link and share with friends. Then, when they sign up you'll get either $10 cash back or 500 points if you aren't a Plus member.
Don't miss out—sign up and find your own MoneyLion Referral code to share with friends!
---
What is MoneyLion?
MoneyLion is a unique app that helps you build your credit effortlessly and easily. You can earn points for doing things that help and then redeem those points for gift cards to your favorite stores!
You can also apply for loans through MoneyLion when you sign up for MoneyLion Plus. This costs $29/month or is free if you log into the app every day. It also gives you a managed investment account and a $1 daily cashback with one membership.
On top of that, they have a debit card that is Free with 0% APR cash advances. They'll monitor all your accounts for fees and alert you if somewhere else tries charging you!