CouponSuck is supported by readers. By visiting our recommended sites, you support our maintenance and upkeep.
Little Lotus makes adorable, snuggly baby swaddles and sleeping bags for infants. Get 10% off when you click here and then enter the Little Lotus discount code 10OFF1207.
---
Little Lotus Discount Code: 10% off
Be sure to use the link below and then the discount code to score the 10% off deal. The deal is valid until December 2017.
---
More Info about Little Lotus Swaddles and Sleeping Bags
Little Lotus products are made with—I kid you not—materials that were originally developed for NASA astronauts. The main purpose of the special material is for temperature control.
When your baby (or astronaut, or astronaut baby) gets too hot, the material draws away excess heat. Then when they start to cool down, that heat is then re-released back. Overall it leads to very minimal temperature fluctuations, which in turn leads to better comfort and sleep.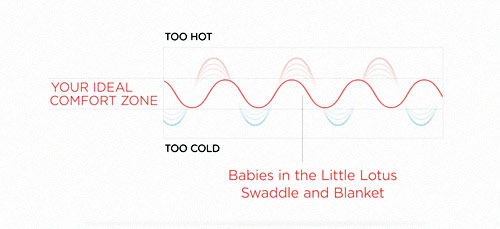 The outside of the swaddles and sleeping bags still use regular cotton, so everyone feels extra huggable. There are shoulder straps for extra snuggability that close with a zipper then snap button. There is also a separate zipper section at the bottom for easy diaper access—so you don't have to unwrap fully (and let out that snuggly warmth!).
---
The Little Lotus Mission
Embrace Innovations, who make the Little Lotus products, have a really lovely mission. Their mission is a bit akin to the Tom's shoes one—each purchase you make will donate something similar to someone in need. When you purchase any Little Lotus product, one Embrace Infant Warmer will be donated to someone in a developing country. They hope to give 1 million underweight and premature babies a better chance at life by keeping them warm in the times they need it most.
Learn more about their mission here.