CouponSuck is supported by readers. By visiting our recommended sites, you support our maintenance and upkeep.
Lacies is a new lingerie subscription box company. Get 10% off your order with the Lacies Discount Code TRY10.
---
Lacies Discount Code
Be sure to use the Lacies Discount Code TRY10 to score 10% off your entire order at Lacies.co. Seeing as how subscriptions are somewhere between £19-29 per month, this can get you £2-3 off a single month's order.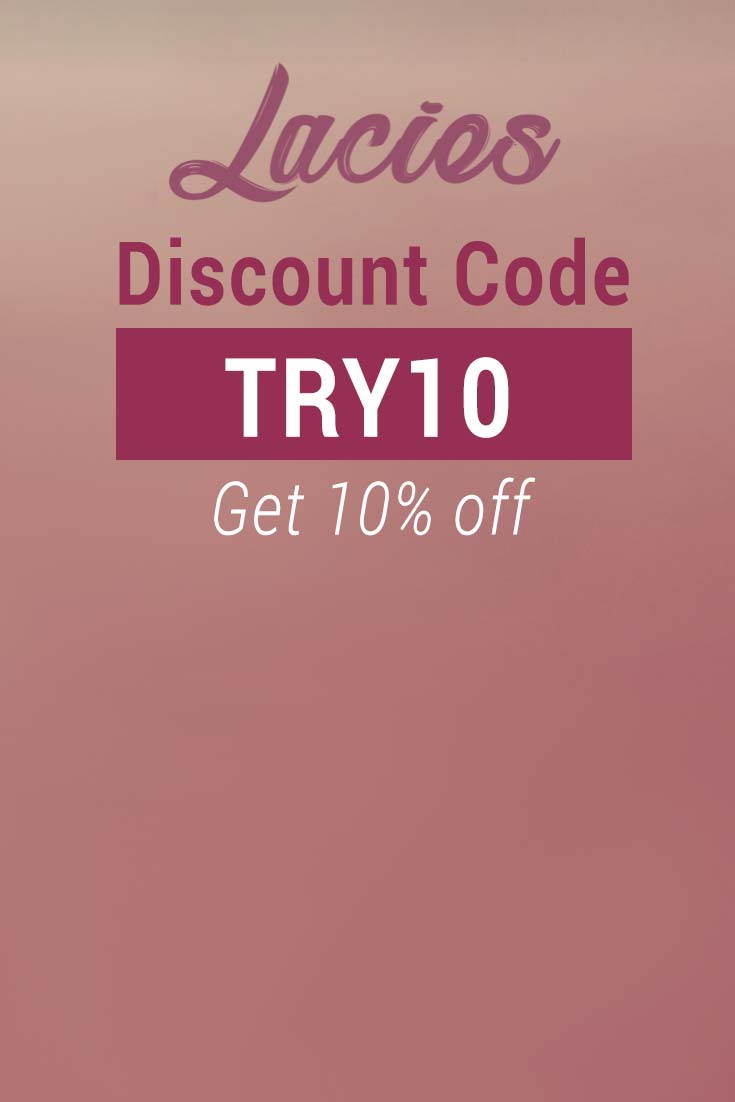 You'll see the place to enter the discount code during checkout, after you've selected your size and underwear style. Enter it in the Discount Code box and you'll see the discount automatically apply to your order.
Visit Lacies.co to purchase!
---
Details about Lacies
Starting at £19.99 per month, you can get three pairs of custom lingerie sets sent to your doorstep. By custom, I mean you can select the size (obviously) but also the cut—you can choose between All Thongs, Mixed variety, and No Thongs.
---
Lacies.co Promo Code
Again, be sure you don't forget that Lacies.co Promo Code TRY10 to get 10% off your entire order!
ps. View all our other discounts for bras and underwear here!