GrubMarket is a fantastic farm-to-table delivery service for all your fresh grocery needs. Plus, get $15 off your first order when you use the Grubmarket promo code 3tWJOJ (or sign up via this link).
---
GrubMarket Promo Code
Use the Grubmarket promo code 3tWJOJ to receive $15 off your order (over $50).
Additionally, once you're signed up, you can earn additional free GrubMarket credits when you refer your own friends with your personal promo code.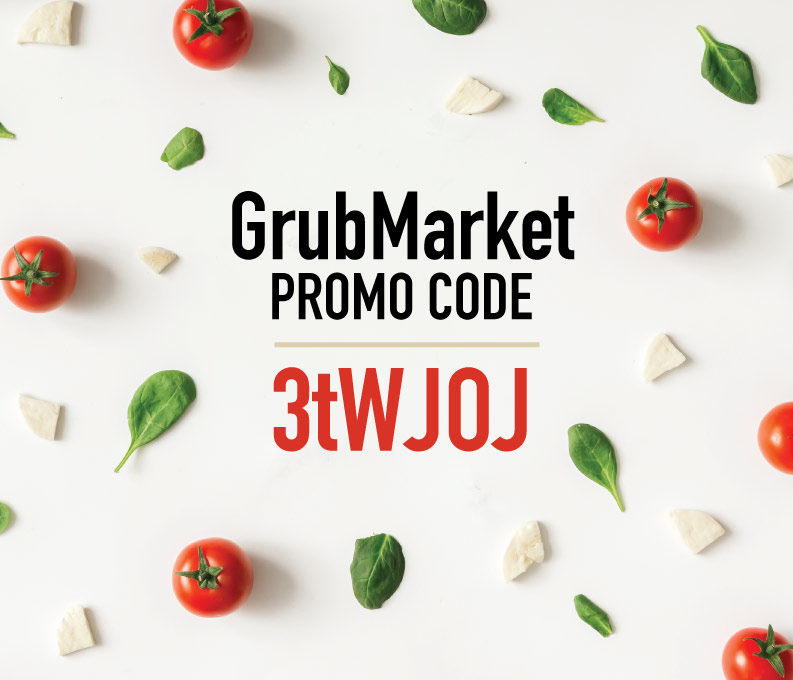 ---
GrubMarket Review
Originally, I was signed up for Spud, which delivered farm fresh produce to my house. Spud was good. But then they turned into FarmBox, and at first I was worried. But then I still I got delicious produce and groceries delivered to my house, so I was happy again. FarmBox was good. And then they turned into GrubMarket, and I was worried again. But then I still got the same amazing fresh produce and groceries delivered to my house. So I'm happy, and now I don't care what they end up naming themselves. I know it's always going to be really delicious, amazing products, delivered in a really fun box and kept super fresh.
Personally, my favorite items to receive are their mandarin oranges. They taste exactly like the stuff you'd get at a farmer's market—so so juicy and delicious. Nothing like the watery stuff you find at your local chain grocery store.
Their avocados and meat products are also top notch. Overall, I'd recommend using GrubMarket exclusively for anything that you'd normally see at a Farmer's Market. It's the best quality you can find, without leaving your house.
For other stuff (like pantry items), I will still probably shop at a local grocery store to get a little more bang for my buck.
---
Grub Market Promo Code Once Again
Again, don't miss out on using the Grub Market promo code 3tWJOJ for $15 off. You can enter it during checkout, or into the "Get Free Groceries" section in the top navigation bar of the site.