Futuristic Lights sells awesome LED light gloves. Plus, get 5% off with the Futuristic Lights Discount Code: HAPPY100.
---
Futuristic Lights Discount Code
The gloves and other accessories sold on FuturisticLights are really a great price to begin with. But! You can get an additional 5% off when you enter a Futuristic Lights discount code. During checkout, on the final page you should see a box labeled "Gift Card or Discount Code". In that section enter the code HAPPY100 and hit enter.
You should see the 5% discount appear immediately. What a steal! Let us know in the comments what awesome products you got using that discount.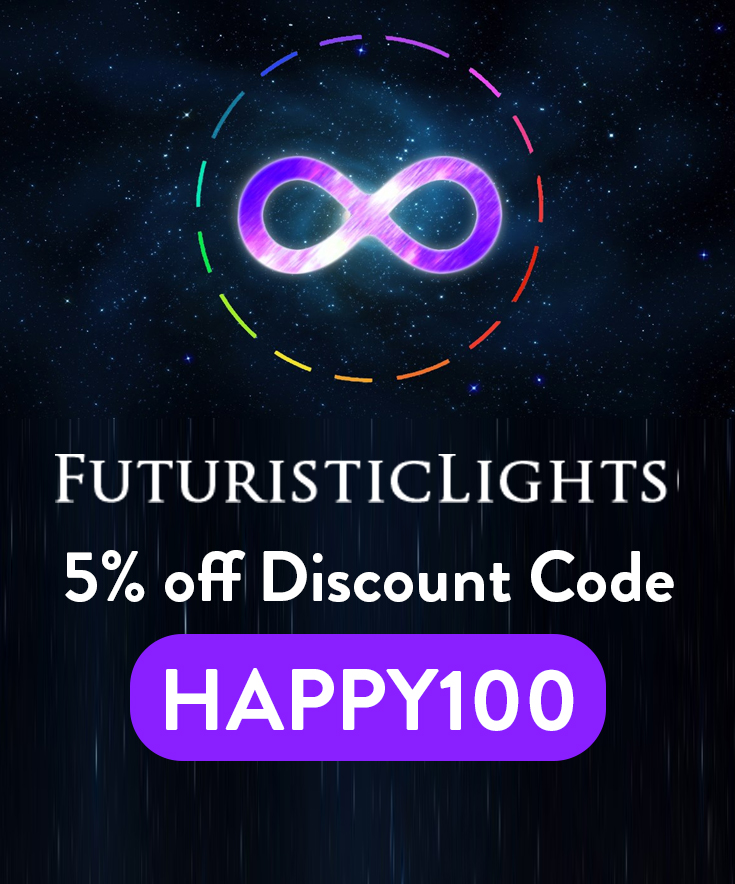 ---
Products Available on Futuristic Lights
Of course there are the classic light gloves. For just the gloves alone you're only spending about $3. However, you'll definitely need to upgrade them with some sweet lights. Some of the light setups are only a few dollars, but if you want the full deal with lights and gloves that have chip to chip communication, you're looking at closer to $50-60 for the set.
There are also tons of other glowing items for sale there including fidget spinners and glowing eyelashes, to start.
And literally everything can be discounted 5% when you use the Futuristic Lights promo code HAPPY100.
---
Other Rave Gear Sites we like
Futuristic Lights is definitely the place to go for glowing gloves and the like—however, if you're looking for other kinds of rave gear, check out Rave Wonderland. They have all kinds of amazing costumes for raving, and they are also offering a sweet discount with the code HAPPY100.