FloatAway sells awesome pool floats of all shapes and sizes. Plus, get 10% off your order with the Floataway Discount Code: WONDER10.
---
FloatAway.Store Discount Code
Be sure to use the Floataway Store Discount Code WONDER10 to get that 10% off your order. Best deal out there!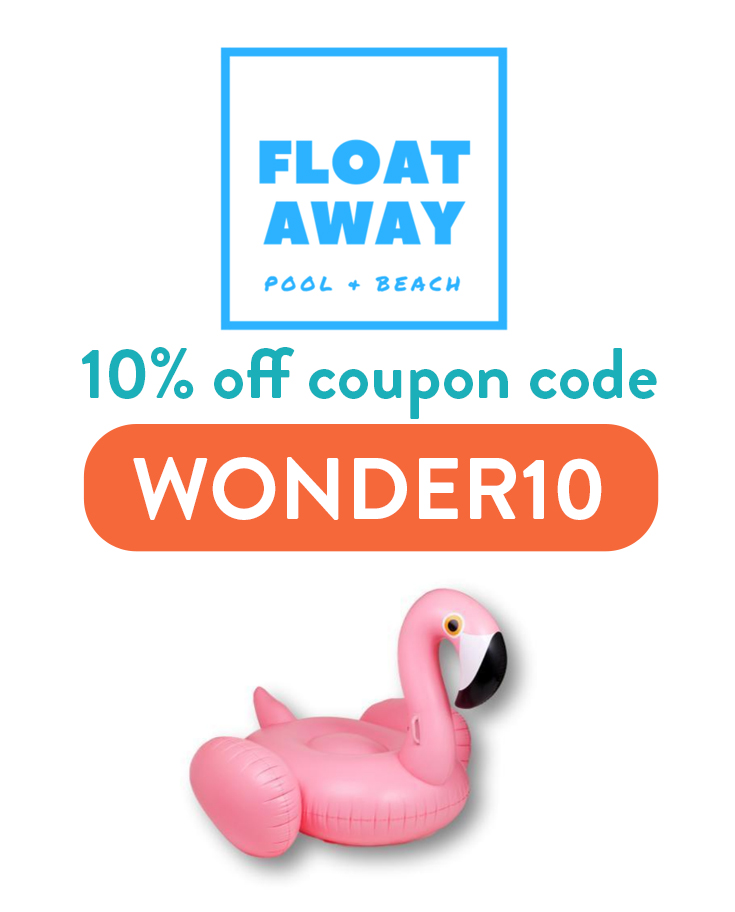 ---
Pool Floats Available on Float Away
I absolutely adore the floats available on Float Away. I mean, just look at these! They also have drink holders and pumps to support your leisurely pool time!