Try out Fiverr, the world's largest marketplace for online services. Click here for $5 off your first Fiverr order.
CouponSuck is supported by readers. By visiting our recommended sites, you support our maintenance and upkeep.
Use Fiverr Promo Code to get $5 off your first service!
Fiverr can be an invaluable resource if you don't know a skill or just don't have the time. To get $5 off your first order (that means it'd be free!), click here, or the link below.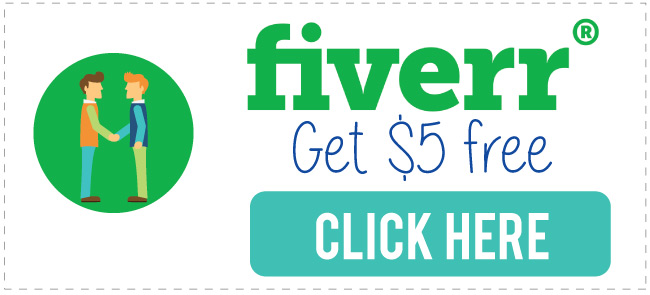 ---
What is Fiverr?
Fiverr allows you to hire individuals for mini tasks. Examples include graphics, marketing, reviews, and pretty much anything else you can imagine. No matter what service you have them do, it will always be five dollars. As I have found, this can be a blessing or a curse.
To begin with, you'll need to create a Fiverr account. Enter your basic information and a credit card or Paypal. Next, you can search the Fiverr website for the task you need accomplished. It truly blows my mind how many people are on Fiverr, each ready to do a task needed by you.
---
My Fiverr Review
Having been a Fiverr user for some time now, I decided I should do an official Fiverr review.
I decided to do a search for twitter retweets. I found thousands of individuals who will re-tweet your message to their audience. Each seller has reviews near their name and you can see how well they did for other people. It will also show how long they will take to do your gig and how many people are in line before you.
I found a Fiverr user who promised to promote my post about Fiverr for $5 to his 100,000 twitter followers. If any one of those twitter people used my Fiverr Promo Code link here for a free $5, I would get that money back.
---
The Fiverr Experience
Within a day, I received an email saying that my job was completed. Followed by an email showing the users twitter name and my tweet that he had sent out.
He didn't quite have 100,000 people, but I was willing to forgive that. Then I waited. Day after day I checked my Fiverr account, but I never received a single referral. I decided to do a little investigating and discovered that most of the twitter followers on his account seemed suspiciously fake. I accepted defeat and swallowed my lost $5 with as much dignity as I could muster.
But I couldn't give up Fiverr without one last try though. I decided that what I needed was a nice graphic for this review. There was a person who made graphics and had pretty high ratings. I paid my $5 for his services and told him what I was looking for. Success! A few days later I had the image you see at the top of my page. Everything went smoothly and I was very happy with the work he did.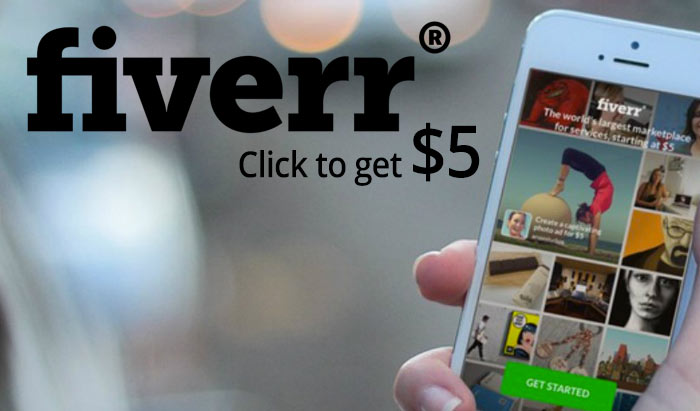 ---
Fiverr Discount
What you should take from my lessons is that Fiverr is a great service if you do a little bit of research on your own. If someone is promising the world to you for only $5, then you probably need a reality check.
However, if you need something simple, Fiverr might just be what you are looking for. Click HERE for a $5 off Fiverr Promo Code and you won't even have to worry about paying for the first job!