Discover new bars and get free drinks with the First Call nightlife and drinking app. Use the First Call promo code COUPS for $20 off your first month!
CouponSuck is supported by readers. By visiting our recommended sites, you support our maintenance and upkeep.
---
First Call Promo Code
Be sure to use the FirstCall promo Code COUPS to get $20 off your first month. So you'll only pay $5 for an entire month of free drinks!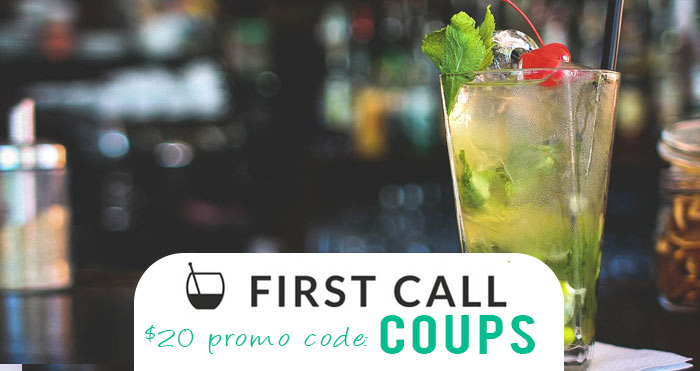 ---
My First Call Review
With so many apps trying to recreate the Uber business model, I am always excited to find one that goes off in its own direction. First Call introduces a completely new way of going out.
First Call is a subscription service focused on going out. Members sign up and pay $20 a month, and in return they get one free drink at any bar in the First Call App,. After two hours have passed, you can visit another bar on their app and get another free drink. It's a pretty sweet deal if you go out at least once a week.
Using the app is very simple. Download the app HERE and get your first month for only $5 with our First Call Promo Code COUPS ($20 value). Sign up and enter your location and other info. Then find a bar near you and go meet a friend for drinks—and if you are really nice you will tell your friend about First Call so they can get their first month heavily discounted too!
When you get to the venue, click "Get Your First Call" and the server will deal with everything else. Remember that tip is not included, so let them know how much you appreciate their hard work.
First Call has a load of bars on the app, from fancy to divey sports bars. No matter what you are looking for, they will have something that can match your needs. The app allows you to get anything on the cocktail menu or similar value, though it is always best to read the "Need to Know" section on the specific bar's page to be sure. Then just sit back and enjoy your almost-free month of drinks with our First Call Promo Code COUPS—you have a fun night ahead of you.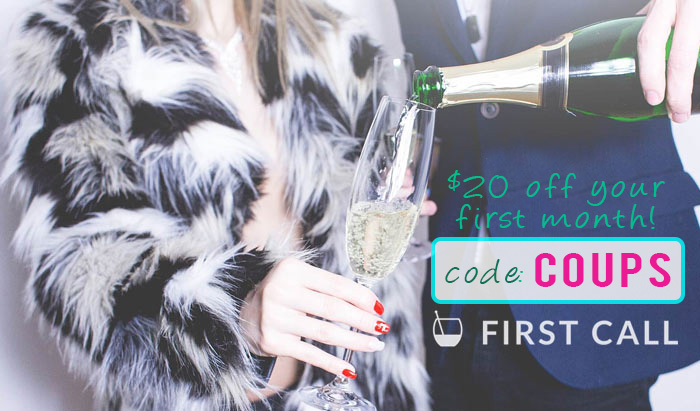 ---
Steps for using the First Call App
Install the app by clicking HERE to get $20 off your first month with coupon code COUPS
Enter your information and location.
Find a bar and head there
Click "Get Your First Call" and enjoy your free drink.
This app is great for people who go out a lot, knowing that the first drink will be free each night. So go ahead and try it out! Your first month is almost FREE thanks to our First Call Promo Code COUPS.