CouponSuck is supported by readers. By visiting our recommended sites, you support our maintenance and upkeep.
FEAT socks is an awesome sock company that makes talking point socks. Plus, you can get 10% off when you use the FEAT Socks coupon code FEAT-tsbf8tbe.
---
What are FEAT Socks?
FEAT Socks is a company started by two dudes who don't seem to take life too seriously. And that mentality is reflected in their socks. Nothing about the FEAT sock patterns is boring or serious—you'll find flamingos, avocados, camels and pineapples in their designs—and that's just to start.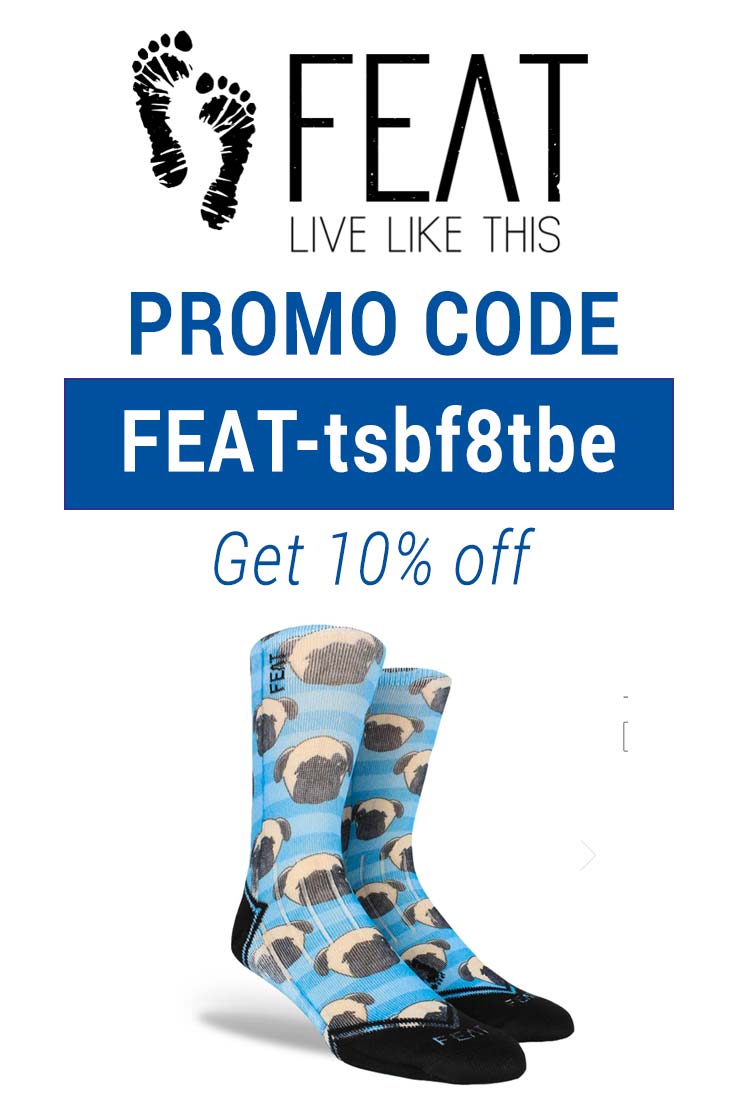 They state that 80% of their socks are made in the USA, which is pretty darn cool. And they definitely make the company look like somewhere I'd want to work!
My favorite socks so far are the Animal Invasion 3-pack that looks like it's currently a limited edition. Can't get enough of those dinosaur socks!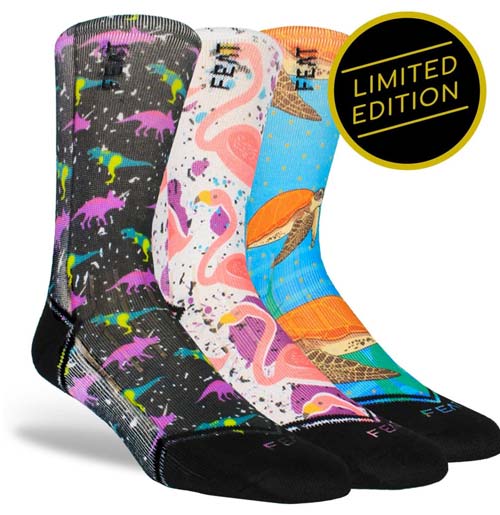 Definitely go check out all the socks they have on offer over at FeatSocks.com. It seems that their offerings change up and some socks are limited edition, so you'll want to keep your eyes on the site and keep checking back for new styles. Alternatively, you can follow them on social media for updates.
---
FEAT Socks Coupon Code
Again, don't forget to score 10% off your Feat order when you use the FEAT socks coupon code FEAT-tsbf8tbe. As cool as these socks are, they aren't the absolute cheapest (but they're worth it). So a 10% discount should get you around $1 off per pair of socks. Not too shabby.
Enjoy!
ps. Check out some of our other favorite sock companies.