Dixie Botanicals sells awesome CBD products in a variety of forms. Get 10% off (non-sale items) with the Dixie Botanicals Coupon Code HAPPY10.
---
Dixie Botanicals Coupon Code
We're sharing a unique Dixie Botanicals coupon code that will get you 10% off any items in the store that are not already discounted. To get the 10% savings, use the Dixie Botanicals promo code HAPPY10.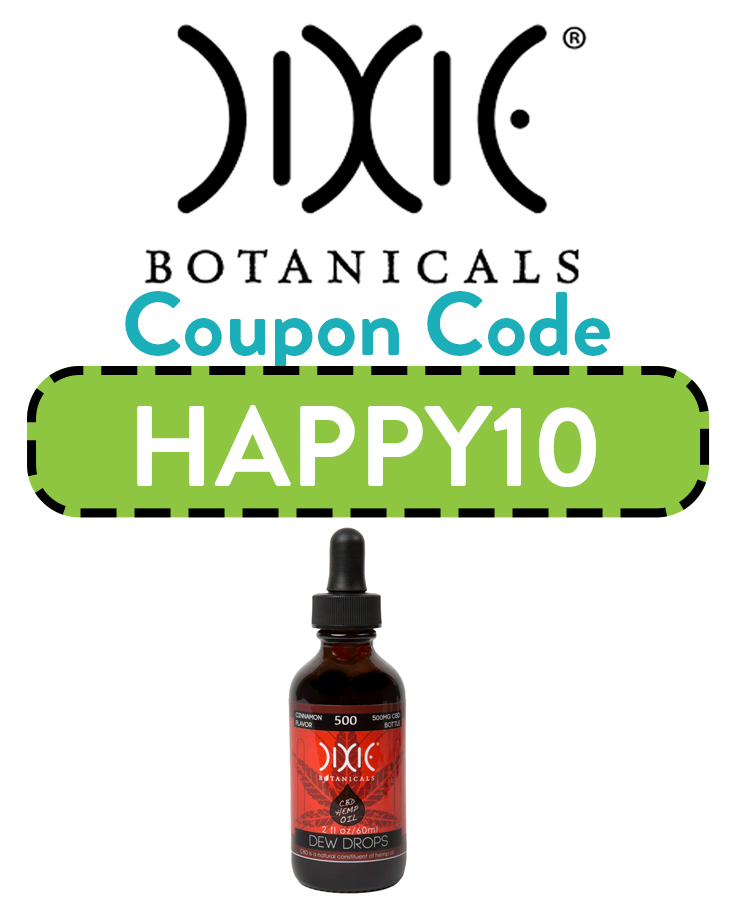 ---
More about Dixie Botanicals
Dixie Botanicals focusses on making products that are consumer friendly, to help normalize the use of CBD worldwide. They sweeten products with stevia, use the highest quality products, and all products are vegan friendly.
Their website is really user friendly and clean, and it appears that there are always at least a few products on sale at any given time. Which is great for your wallet, especially if you're thinking of taking a chance on trying a new form of CBD and aren't yet sure how you're going to like it!