Exciting times! A new craft beer subscription has just opened it's doors called CraftX. And for a limited amount of time, they are giving a $30 discount to the first 500 customers. 
---
About the CraftX Beer Subscription
Every month, CraftX sends out a craft beer box to your doorstep. They feature 2 different breweries each time. Before shipping, they'll let you choose between 2 styles of beer from each brewery. You DO have to get 6 beers from each brewery, but you can mix and match it however you like (2 of one style, 4 of the other beer style, etc).
Boxes are shipped out on the first Monday of the month, and CraftX guarantees that it's only about a week between when the beer is canned and when you receive it—so everything is super fresh. They also only ship cans because they believe (and I do too) that beer stores and tastes better when it is in a can. But don't worry—these aren't cans of cheap beer. These are high quality craft brews from around the country.
Note: Since it's alcohol, the boxes do need an adult signature to be delivered. So it might make sense to ship it to your office (if your office is cool with that), or plan to be home when the tracking says it will be delivered.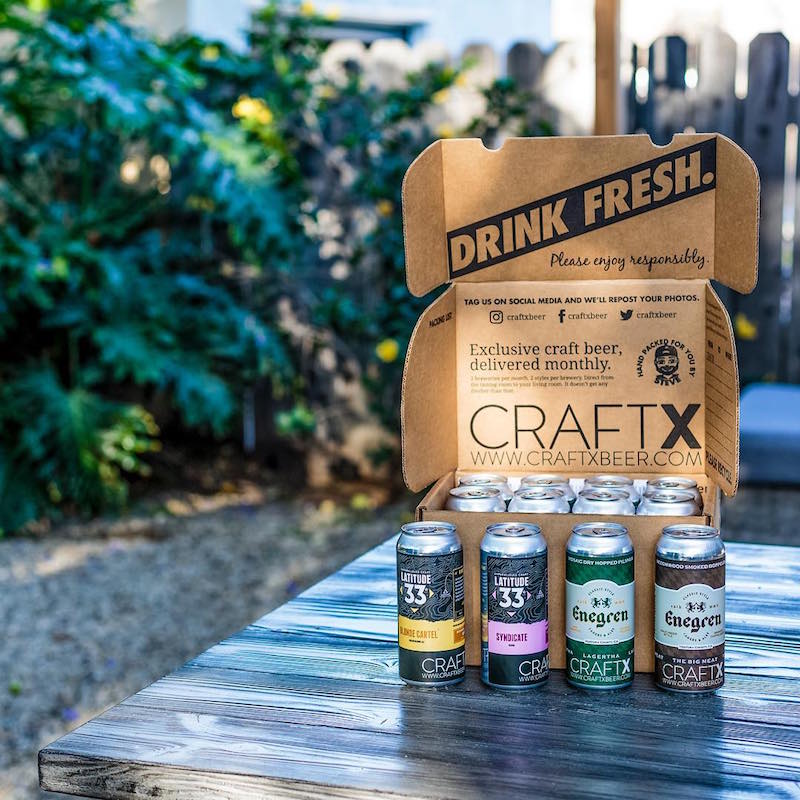 ---
First Wave of Customers (CraftX Beer Discount)
While there isn't a discount code spot on the checkout page, there's actually a current discount of $10 per month for the first 500 subscribers. That ends up being $30 off on a 3 month subscription (which is all that is available right now).
---
Other Subs like CraftX
We haven't written about any craft beer subscriptions before, but we have done a lot on wine subscriptions. Check them all out here, along with discount codes for each!