Collxtions is a beautiful online marketplace for all your furniture needs. Plus, get 10% off when you use the Collxtions Discount Code WONDER10.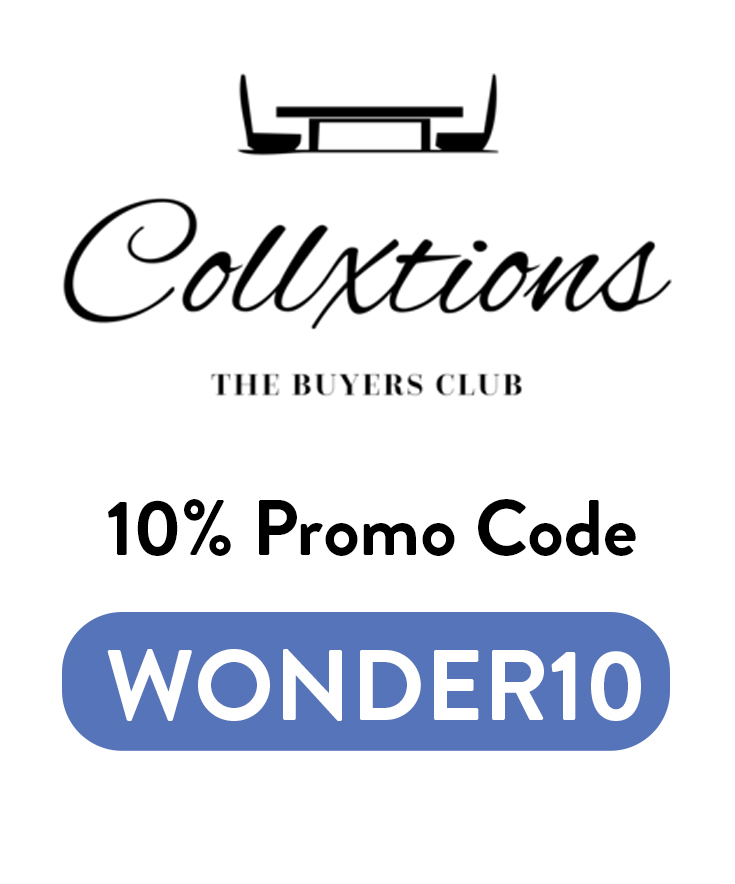 ---
How is Collxtions Different?
Unlike many online furniture marketplaces, Collxtions understands that sometimes choice can be quite daunting. Just to buy a single side table you might have to wade through hundreds of options, which may only confuse you and result in inaction.
Collxtions is different because each week, they curate a new selection of high quality designs. So if you don't see the style you want this week, check back in next week. Once you spot your style, go to town—because there will be a lot of items that week that follow the same vibe as what you like.
It's a little bit like having a personal shopper just for you. You just have to be a tad patient and watch and wait until its "your" week. But having had a look at the style this current week, I feel like you wouldn't have to wait long. I can see multiple items on the home page alone that I'd love to have in my home (but some of them are sadly already sold out)!
---
Collxtions Discount Code
Again, don't forget that awesome 10% discount code. Enter the Collxtions Discount Code WONDER10 to get 10% off your entire order. This box will appear on the final checkout page, in a box called Discount Code. Hit apply and the 10% should be automatically taken off.