Get a $5 free Scooter Ride time when you use the Bird App Invite Code KEXZW.
The Bird Scooter App allows you to quickly and easily rent an electric scooter around town.
Get $5 free ride time at the Scooter App
Get $5 free ride time at the Scooter App
---
Bird App Promo Code
Get $5 in free scooter ride credit when you enter the Bird App Promo Code KEXZW. You do not need to enter it during signup—you can go to the "Payment" section of the app at any time and enter it into the "Enter Code" section. Currently the app doesn't show you that the credit was added, but I'm hoping they get that fixed soon.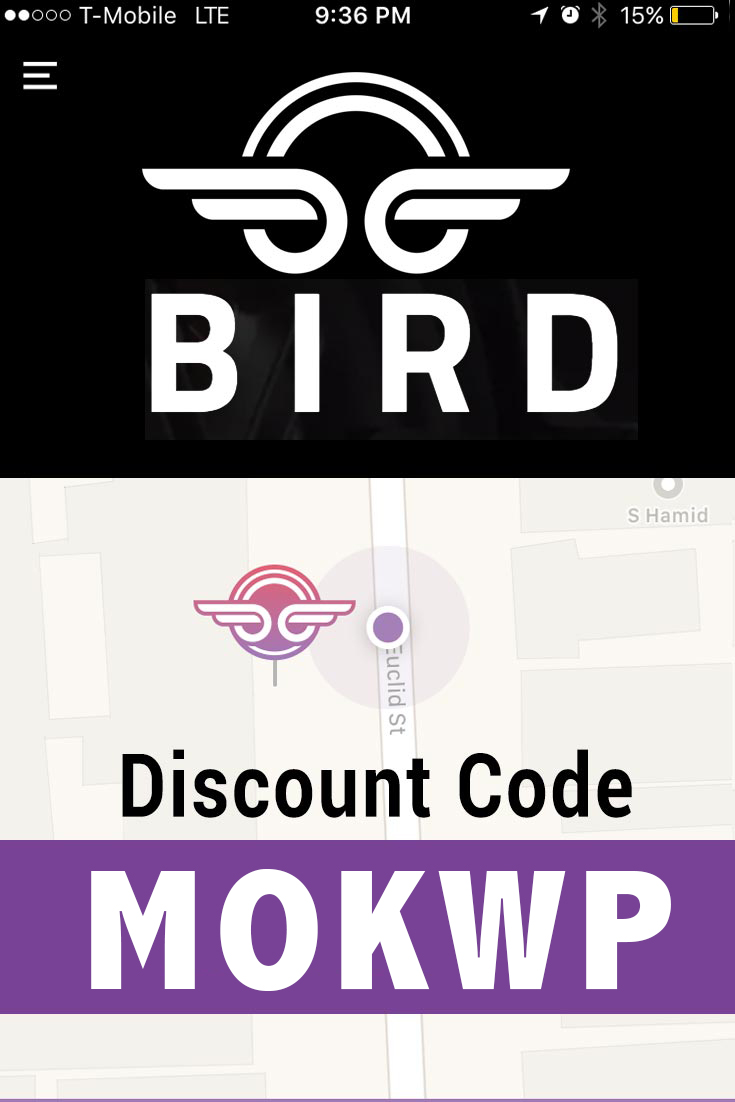 ---
More about the Bird Scooter App
This app is beyond cool. Take something like a city bike rental, or a car service like WaiveCar—but make it even more zippy for local journeys. That's what you get with the Bird App. All the scooters on the app are electric and will allow you to travel around Santa Monica on the roads (mainly bike lanes), while still giving you the flexibility of parking anywhere. You can literally park it on the sidewalk outside your house if you want to, as long as it's not blocking the public footpath (next to bike racks is preferred).
---
Don't Forget to use the Bird Invite Code
Again, be sure to enter the Bird App Invite Code KEXZW into the payment section of the app. Then, you can refer friends using your own Bird promo code and earn free ride credits!