Bellhops is an on-demand movers service. Book Bellhops to help you move, lug, hoist, carry and lift things. Get $20 off with the code MYFREE20.
NOTE: Before you try Bellhops, I highly recommend checking out BuddyTruk. It's similar and they also have a discount!
CouponSuck is supported by readers. By visiting our recommended sites, you support our maintenance and upkeep.
---
Bellhops Promo Code
Moving house can be stressful enough, without they physical strain. Who wants to arrive at their new house, flop on their new bed only to be riddled with pain and sweat? Not me. Maybe I'm particularly lazy. But maybe so is everyone. So let's get Bellhops!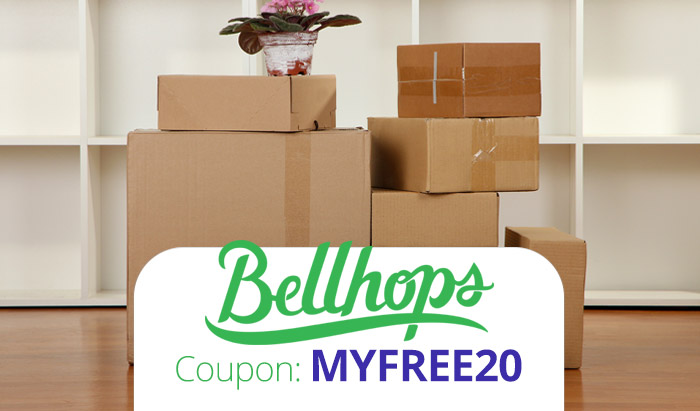 ---
How Bellhops moving works
Head on over to Get Bellhops and enter your zip code to see if they're in your area (they're in most areas)
Book your appointment for moving
Once you've been paired with Bellhops movers, you'll receive an email with their information—their bio, contact info, and even photos!
On your moving day, your moving team will arrive, clock in and out as they work, and have all your stuff carefully and swiftly moved wherever you need it.
Review them when you're done, and have a happy move!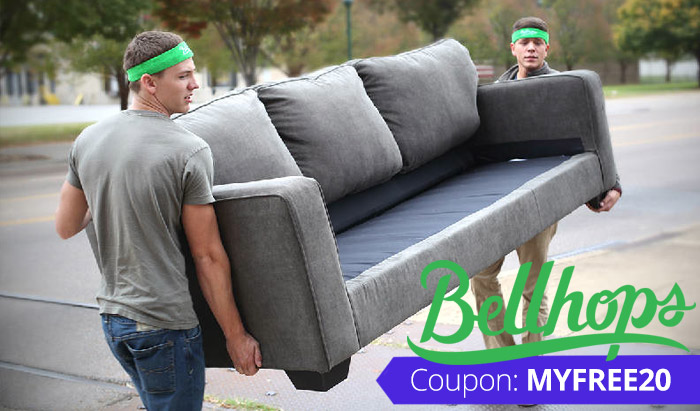 Lots of people use Bellhops movers for campus move-in and move-out day, but also for apartment and house moves. They can also do last-minute same-day moves, if you're suddenly overwhelmed and need a hand. Or if you're not very organized and tend to book things rather last minute, like me.
---
Bellhops is currently serving over 100 cities:
We would have a list of cities but it's too long at this point, and it's constantly growing! Check out Bellhops locations here.
So what are you waiting for? (Ha—I love sounding like a made-for-TV commercial sometimes)
Simply book an appointment (using the Bellhops Promo Code MYFREE20) to have strong movers speed on over to help you with all your boxes and furniture. It's a no-brainer!
And again, before you try Bellhops, I recommend you try BuddyTruk first. They have a discount of $10 when you sign up via this link.