CouponSuck is supported by readers. By visiting our recommended sites, you support our maintenance and upkeep.
The Alphapuff kit is a great new way to smoke! Plus, get 10% off with the Alpha Puff coupon code HAPPY100.
---
Alpha Puff Coupon Code
We have a nice little AlphaCat coupon code for you to use to score 10% off your order! Enter the Alpha Puff coupon code HAPPY100 during checkout.
This works on your entire order, so you can buy as many as you want and it will still calculate 10% off!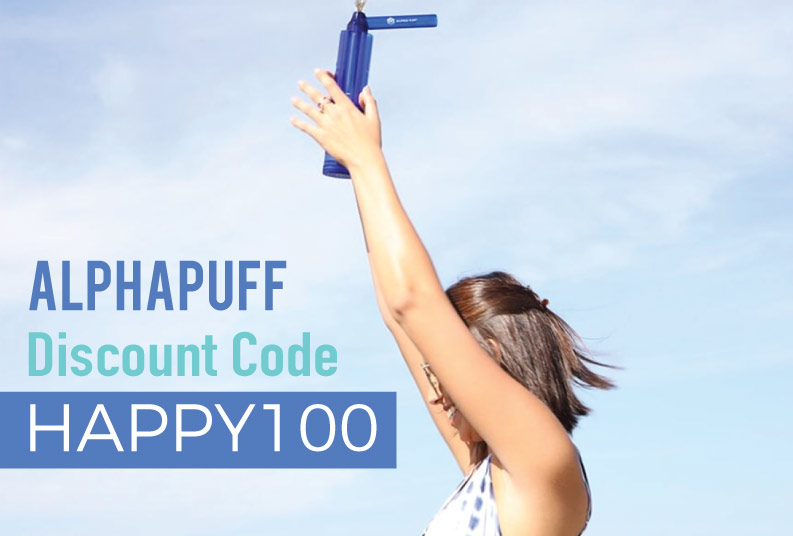 ---
Some Common Questions about AlphaPuff
The main item sold on the AlphaCat website is the Alpha-Puff Kit, which costs $59.
It includes a grinder and herb storage, a turbo torch, rolling papers and filters, and storage for pre-rolled joints. It's basically the entire package, especially if you are something of a newbie to smoking and want to get everything at once.
The material it is made for prevents odors from escaping outside of the container, so you can store all of your herbs inside it without worrying. It's easy for transporting, as you don't need to bring multiple different supplies if you want to take your smoking activities elsewhere—just grab the container and go. You'll have the supplies and the smoking method all in one place!
If you happen to run out of rolling papers, you can easily grab those at a local dispensary, or you can order them straight from AlphaCat.com. They also offer a replacement of the lighter that comes with the kit.
---
Again, the AlphaCat Discount Code
Be sure to enter the Alphapuff discount code HAPPY100 during checkout. Click Apply and you will automatically see your price drop by 10%. So if you're purchasing one $59 AlphaPuff Kit, you will get $5.90 off, making your total $53.10!