Farm to doorstep produce delivery that's good for you, good for the planet and good for your wallet. Plus, get $10 off your first order with the Hungry Harvest Promo Code SAVETEN.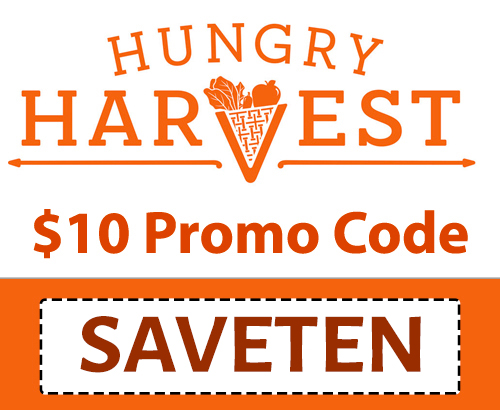 Be sure to get the $10 off by clicking the above image and entering SAVETEN in your cart.
About Hungry Harvest
Hungry Harvest rescues "imperfect" produce from going to waste, and then packages them in an awesome farm box at an amazing discount to you. Each week (or however often you choose) you will receive a box full of healthy, local goodies delivered straight to your doorstep.
From the Hungry Harvest site:
1 in 5 fruits and veggies go to waste for the most ridiculous reasons. Too big. Too small. Don't quite look "right." We rescue this produce, curate variety boxes and deliver to your door! Every delivery helps to eliminate at least ten pounds of food from going to waste along with all the resources (water, oil, GHGs) used to grow it.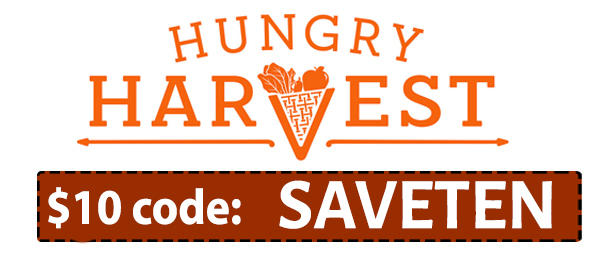 Ps. If you've checked their delivery area and find that they don't currently ship to your area, don't despair! There are other similar companies that deliver in other locations in the country. Check out Imperfect Produce (link gives $10 off too) or Farm Fresh to You (use code CHRI3724 for $15 free)