UPDATE: We now recommend the Maven Health App for virtual doctor appointments. Use the code LUCYFVIP for a $25 credit—which is an entire free virtual appointment.
---
CouponSuck is supported by readers. By visiting our recommended sites, you support our maintenance and upkeep.
Heal delivers caring, licensed and background-checked pediatricians and family doctors. Straight to your home.
---
We have a unique Heal App Coupon:
Use the Heal App code FREEDEAL808 for a $50 credit. Alternatively, try the Maven Health app to schedule a cheaper, quicker video doctor's appointment. Use the code LUCYFVIP for your first visit free.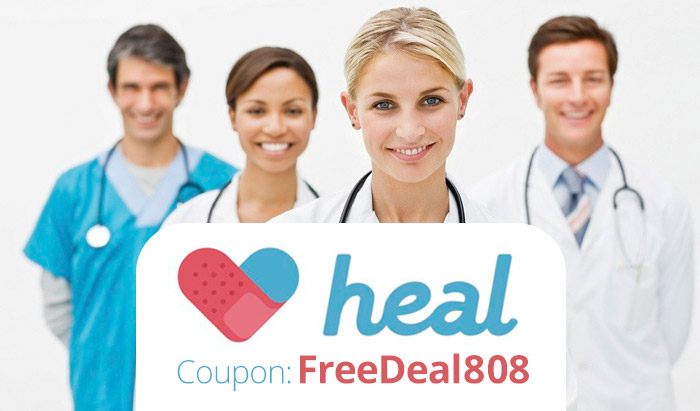 ---
Here's how the Heal App works:
Register for Heal with some basic information (full medical history not required)
Add the Heal app coupon code FREEDEAL808 for $50 off your first on-demand doctor visit.
Tell the doctor where you are via GPS
Request the doctor and confirm payment details
Your doctor comes to you—either ASAP or at a time you choose
After your Heal house visit, you'll receive a receipt via email and a medical summary within one day!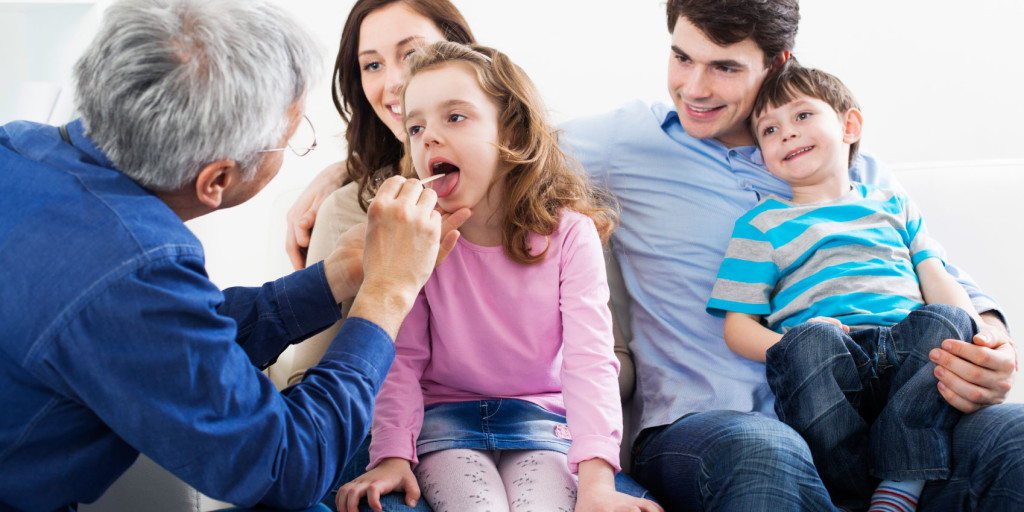 Heal is currently serving Los Angeles, Orange County, and San Francisco. But it's expanding quickly. Heal has been described by New York Times as "Doctors to your doorstep". The App is rapidly revolutionizing the way we look at healthcare.
Check out this quick preview of the app, or download on the iTunes store: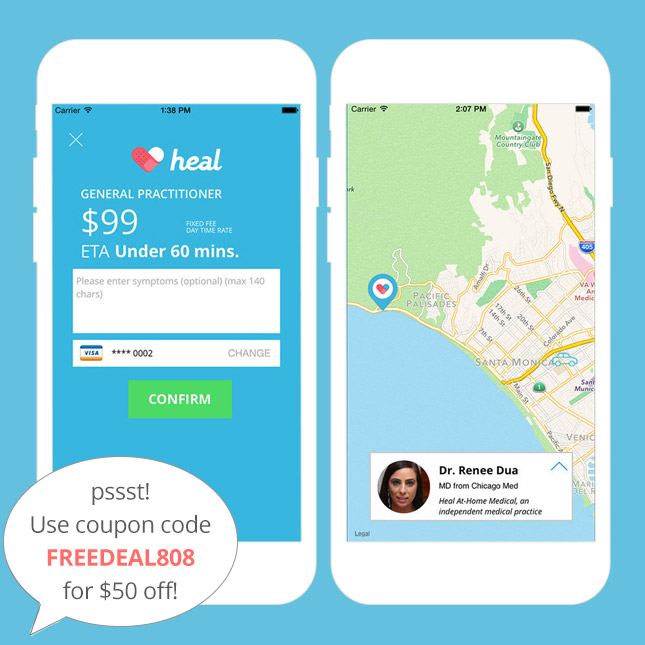 ---
Heal App Review:
NOTE: Review removed as it is too old.
If you don't even want to deal with a doctor in person, you can do a video call. Try the Maven Health Clinic app. Use the code LUCYFVIP for a FREE first video call. You can talk to a doctor for 15 minutes and receive prescriptions right away.