CouponSuck is supported by readers. By visiting our recommended sites, you support our maintenance and upkeep.
WorldRemit is a money transfer service that allows you to send money around the world. Complete international bank transfers with ease. Send money abroad to yourself or to others. Get your first transfer for FREE by signing up via this link or using the Worldremit Promo Code LUCY16.
---
WorldRemit Promo Code
Get your first Money Remit transfer for FREE by clicking this link or using the code LUCY16. It's a referral link instead of a WorldRemit promo code, but it works the same way.
Most transfers cost less than $30 anyway, but it's always nice to start with a bonus discount. This World Remit coupon code deal will jump-start your transfer experience.
WorldRemit Review
Note: I'll mention upfront that World Remit isn't my go-to money transfer service. Remitly is simpler, cheaper, and more dynamic. You can get a free $40 gift card through Remitly with this link.
WorldRemit transfers are a great new way to transfer money, without visiting a bank. In the past I hated dealing with the "money-wiring" thing, dragging a bunch of numbers and ID with me to my bank. Now it's so much easier, and quicker too.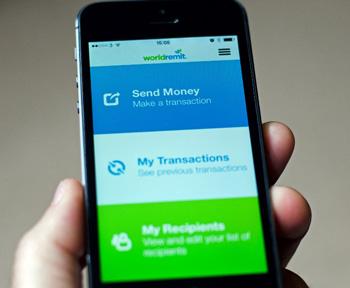 ---
The World Remit Money Transfer Website Experience
Worldremit.com hits all the boxes for a well-organized site. Right on their home page you can start your transfer. If you're new, the account signup happens during the transfer.
Again—if you ARE new to World Remit, be sure to take advantage of the World Remit free transfer deal. Click here to get your first transfer for free.
If you AREN'T new to World Remmit and still want a deal on money transfers, be sure to check out one of the following:
It's easy to get right into the transfer. The steps are easy.
Speed and Reliability
Most transfers occur within 5 business days. Some come through in as fast as 3 days. A good speed for an international transfer. And you can view the money in your bank account as pending after just two days.
Summary
WorldRemit seems like a great service. With the introductory free money transfer deal, it's a good service. However, I think I will use Remitly in the future. Mainly because I feel loyal to them, having done so many successful transfers.
But I have no regrets, having tried World Remit for this particular international transfer.
Give World Remit a go and get a free transfer by clicking here.
---
Access your World Remit Coupon Code
Click this link to get your first WorldRemit transfer for free, or enter the code LUCY16!