CouponSuck is supported by readers. By visiting our recommended sites, you support our maintenance and upkeep.
Uber Rush is a same-day courier service for your items. If you're thinking of applying, sign up via this Uber Rush referral link to score $100-250 bonus pay. Or use code hbx1arsque.
---
Uber Rush Jobs: Get Paid to Deliver Packages!
If you are active and are looking for a fun new gig, you should check out Uber Rush Jobs. You will either be an UberRush Bike Messenger, or an Uber Rush Delivery Driver.
The great part about this job is that your car doesn't have to be super new or up to code. For normal Uber or Lyft driving it does. But for UberRush, your car only has to be as new as 1995, and it must be insured and registered to you.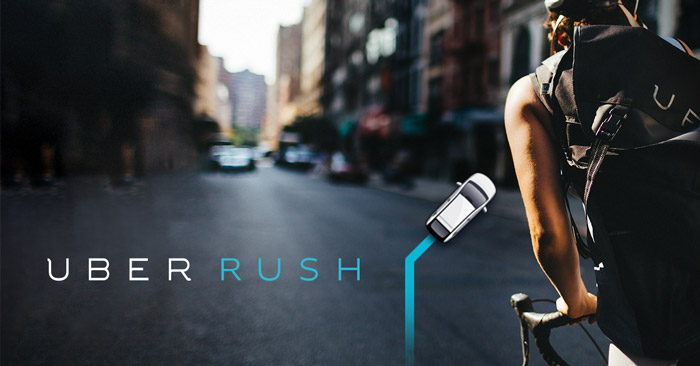 You additionally have to be at least 19 years old, have had a driver's license for over a year, and be able to lift 30 lbs.
Sign up for Uber Rush jobs here (it's an UberRush apply page that gives you a bonus. Or use the UberRush invite code hbx1arsque)
---
What is Uber Rush like to work for?
If you enjoy working your own schedule and like driving or biking around town, an on-demand job is for you. But if you're not a "people person", then passengers aren't for you. But! Driving or biking around peoples' items may be just the ticket!
Uber Rush is a fun, relaxed place to work, if you're happy in your car. You pick up items from individuals or businesses, and following through their delivery instructions. The job is straight forward and enjoyable.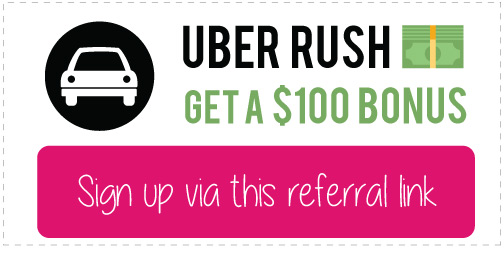 One downside is that when the recipient isn't expecting the delivery item, it may be tough to find them. UPS and FedEx drivers usually know the tips for getting into building or hiding items. But since you aren't an experienced UPS or FedEx delivery person, you may have trouble. So sometimes you may be spending some time on the phone with the sender, figuring things out.
But other than that it's a blast! You'll explore new areas, meet people, and rock out to whatever music you like in the comfort of your own car.
UberRush Apply
Sign up for Uber Rush jobs here.
---
Don't Forget Our Courier UberRush Invite Code!
Get $100-250 with the Uber Rush referral code: hbx1arsque or CLICK HERE