Get 1750 Bonus points (over $10 value) when you sign up with this referral link. 
Note: You need to make a $20 purchase within 30 days to receive all the points.
---
MyPoints Sign Up Bonus
You can earn 1750 free bonus points when you sign up using a valid referral link and then make a $20 qualifying purchase within 30 days. The 1750 points are worth over $10 in redemptions.
Click here to use a referral link (or use the image below).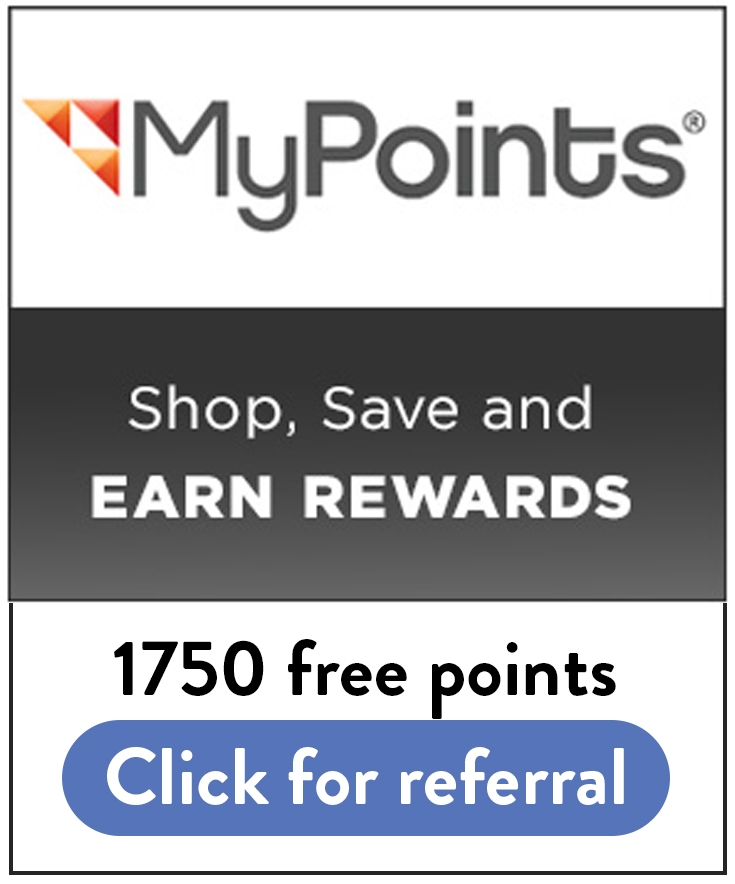 ---
What is MyPoints?
MyPoints is a way to earn money back on qualifying purchases you were already going to make. Even Amazon and Ebay are qualified stores listed on MyPoints, where you earn something like 5-10 points per dollar you spent. So if you spent $100, you might get 1000 points back on MyPoints, which is worth something like $7. That's a huge cash back savings, especially because you can still earn your own points back on your credit cards at the same time. Crazy!
---
MyPoints Bonus Sign Up Deal
Again, you HAVE to use a referral link to score the 1750 free points. So don't miss out, use this referral link!