CouponSuck is supported by readers. By visiting our recommended sites, you support our maintenance and upkeep.
Try driving for Lyft with their very own rental cars. Plus, get $225 as a Lyft Express Drive bonus when you sign up via this referral link or use the invite code TOP50.
---
Lyft Express Drive Bonus
In order to earn the $225 bonus, you should sign up for the Lyft driver program through a link like this one. You can also enter the Invite Code TOP50 during the application.
The application won't specifically say it's the Lyft Express Drive program—so here's how you do it. When you're completing your application, under Vehicle Info be sure to select "rental car".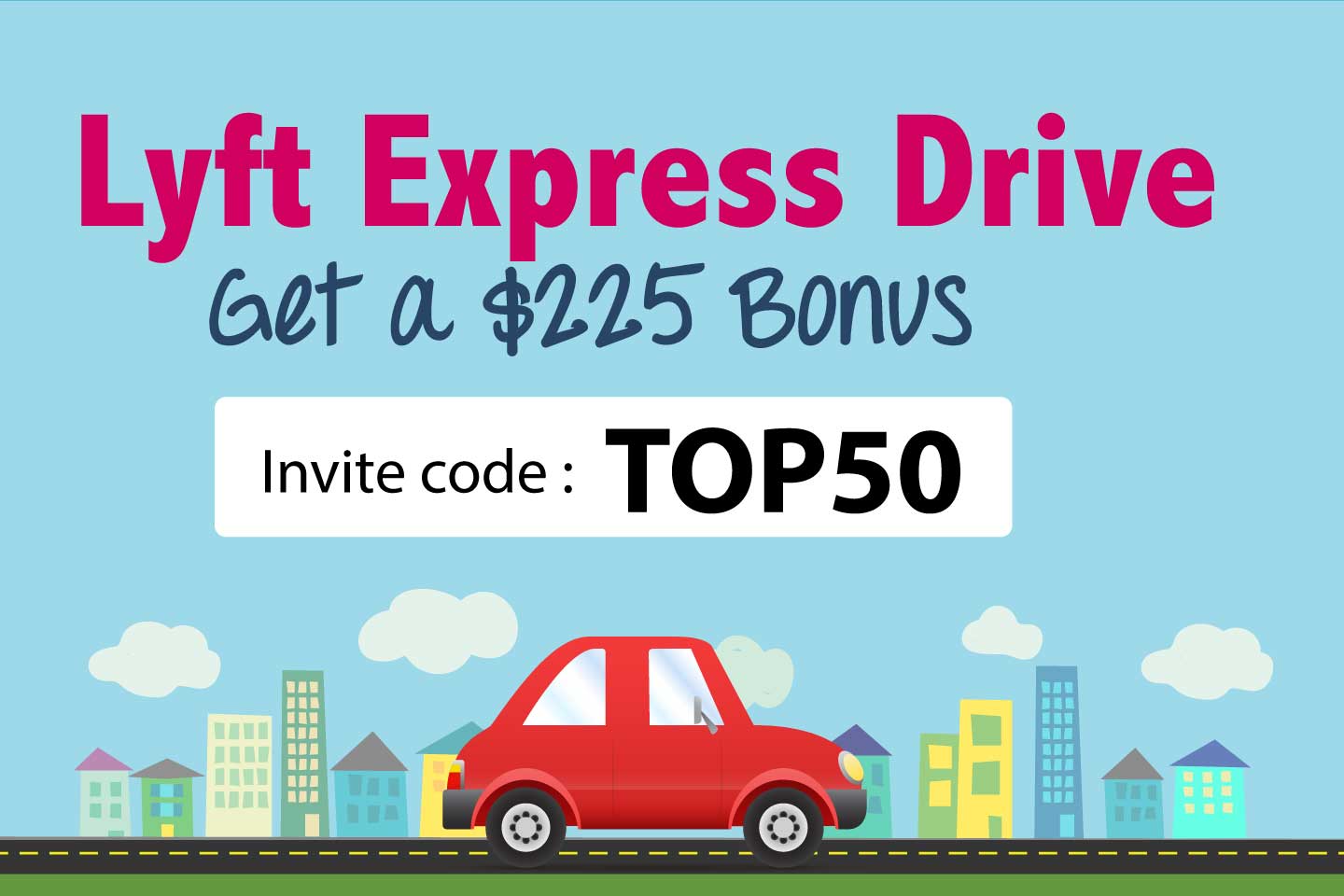 You will go through the rest of the application and approval process as normal. Once approved, Lyft will hook you up with a rental car that will allow you to earn with Lyft (taking some of your earnings to pay for the rental), as well as use the car for personal use at a really low rental rate. Voila! You're on the road and earning money.
---
Does the Express Drive Lyft Program Make Sense Financially?
This is important, because you don't want to get yourself into a mess. I suggest you ONLY do the Lyft Express Drive program if you are planning on driving for Lyft full time. Only by driving full time does the rental cost make sense—it will allow you to both pay off the rental and earn some money on the top.
If you aren't driving full time, you'll essentially just be paying for a more expensive rental car than you would normally. No good.
(Note that most normal rental car companies won't let you rent and drive for Lyft, so the Express Drive program is a way around that—thus the higher cost).
---
How to Earn the $225 Bonus
The way the Lyft bonus program is currently working is through multiple rides. Lyft wants to encourage you to continue driving for them—so they are currently giving a $2.25 bonus on every ride you make, up to the first 100 rides. Which totals $225.
Additionally, you can refer other drivers on your own—and earn $2.25 for each of their first 100 rides as well. Not too shabby.