Webull offers commission-free online stock trading. Get 2 free stocks when you signup with the WeBull referral code link located here.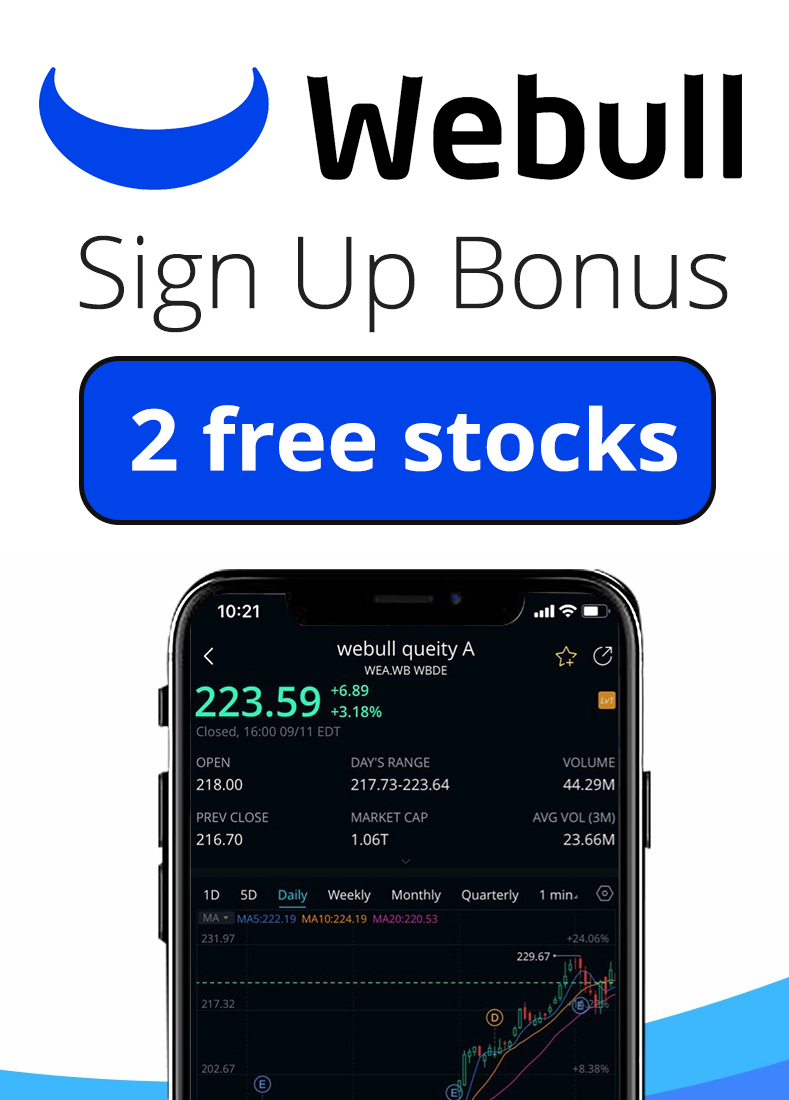 About the WeBull App
Webull is the latest online broker to focus on commission free trading. Unlike some of their competitors, Webull is really targeting technical traders.
Their app focuses not only on commission free trades, but has a large amount of technical research for individuals looking to trade stocks.
If you've got an intermediate level of experience, are interested in active trading or are hoping to improve your trading skills through advanced orders and technical analysis, Webull could be a good fit — especially considering its low price point compared with brokers with similar offerings.
Get the WeBull Deposit Bonus of 2 free stocks
To get the Webull deposit bonus, simply sign up using this referral link. Then fill out your application and once you're approved, deposit $100 into your account. You'll then get 2 free stocks valued up to $2300!
Plus! Once you're signed up, you can earn FOUR free stocks for every friend you refer using your own WeBull Promotion code (Webull referral code).
CouponSuck is supported by readers. By visiting our recommended sites, you support our maintenance and upkeep.