TopCashBack lets you earn additional cash back on all your favorite online stores. Plus, get $10 free bonus credit when you use the TopCashBack Signup Bonus link here.
---
TopCashBack Signup Bonus: Get $10 free!
This $10 deal is part of their refer a friend program. To get it, you have to sign up for your account via a TopCashBack Signup bonus link, such as this one.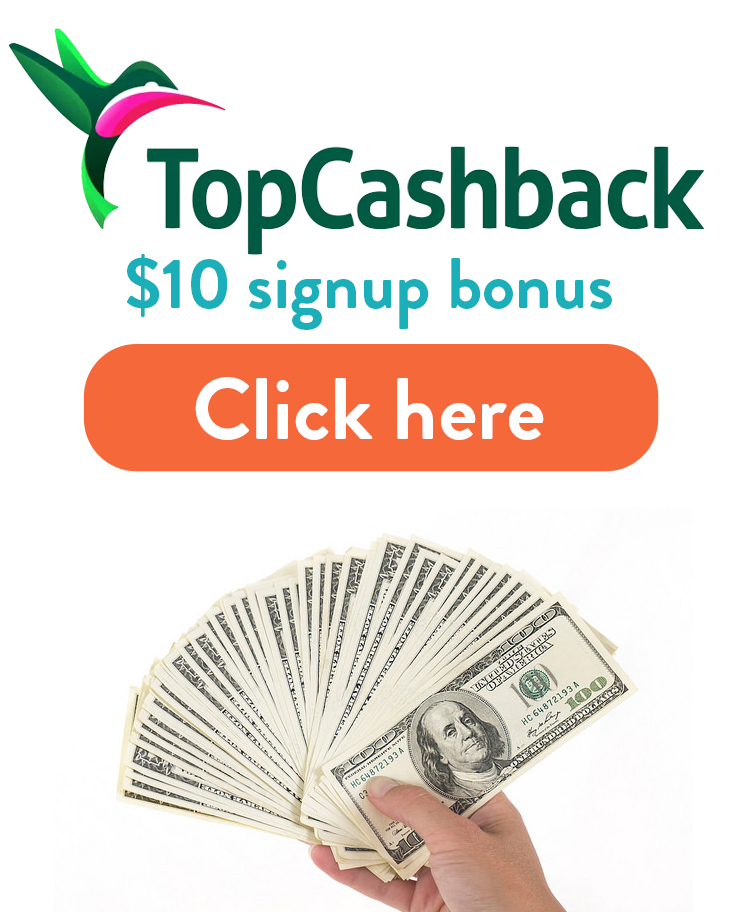 Once you're signed up, you can also earn additional $10 cash back credits by referring your own friends. It's a pretty great deal. It's like a TopCashBack Discount Code or Promo Code, but its a referral link for a signup bonus.
Plus, TopCashBack is just a great site to use in general. It's a lot like Ebates or Honey, where it basically shares some of its affiliate commissions with its users. So if you use one of their links to make a purchase on a site like Lowes, you might get anywhere from 2-10% cash back. They actually did a double cash back deal just the other day which made the regular Lowes discount of 4% as high as 8%! It was pretty epic, definitely worth checking them out and using their links.