CouponSuck is supported by readers. By visiting our recommended sites, you support our maintenance and upkeep.
Skurt is a car rental company that will deliver your car straight to you. You can have them meet you at the airport or wherever you like! Use the Skurt Promo code LF15 for $15 in free Skurt delivery credit!
---
Skurt Promo Code
Skurt Promo Code: LF15 for $15 in free Skurt delivery credit!
This Skurt Coupon Code is a great deal—you get $15 off your rental order delivery fee. With most basic rentals starting at $25 it's a great discount. It could cover the cost of an entire day's rental! Visit Skurt.com to start your journey.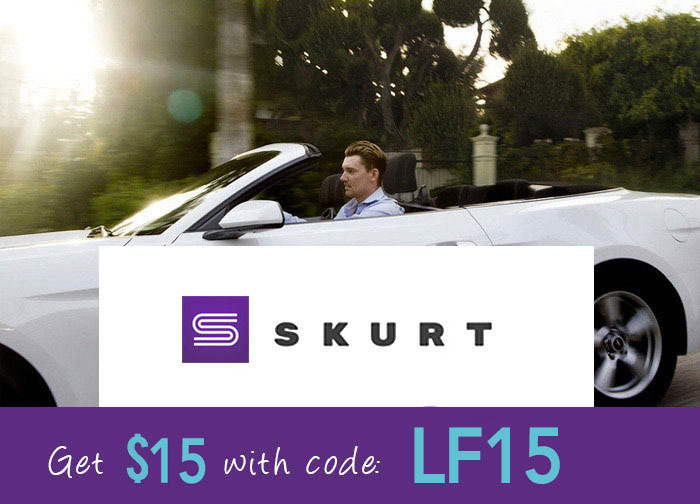 ---
Skurt App Review:
Currently the Skurt App only is running in Los Angeles and surrounding cities.
The concept behind Skurt car rentals is to make renting cars even easier. You can rent a car at a great price, and then also have it delivered to your pickup location. It doesn't matter if it's a hotel, your house, or even at LAX airport.
At $24 per day for a basic car, and with the $15 Skurt coupon code deal (code LF15) towards the delivery fee, you could end up with the deal of the century.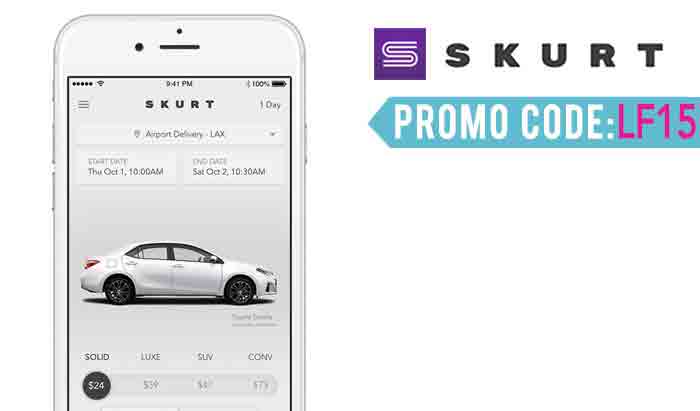 On the day of your rental, the Skurt car rental helper dude rocks up to your location in your rental car. They'll giveyou a quick rundown of the deal. Then he hands you the keys and you are off!
It's a pretty sweet setup, and I'll definitely try it as my main cheap car rentals lax go-to if I ever am car-less. Theoretically you could even rent a car from LAX just as a way to get home. I mean, at $24 a day, it'd be cheaper to do that than to get a taxi to your house! That said, you'd have to drop the car off at the airport again, so it would only work if you are at the airport a lot.
Drop-off is just as smooth—your Skurt Agent shows up on time at your location and whisks the car away. Done deal!
---
Skurt's Cheap Car Rentals App is currently serving:
Los Angeles
Orange County
San Diego
Austin
Give it a try with a whopping $15 off when you use the Skurt Promo code LF15!