CouponSuck is supported by readers. By visiting our recommended sites, you support our maintenance and upkeep.
Remitly helps you transfer money to India, the Philippines, Mexico and more. Scroll down for the Remitly Gift Card deals (up to $60!), valid when you transfer money to many locations, including Mexico. Scroll down to learn about the Remitly exchange rate, Remitly countries, and to read our Remitly com reviews. Or click here to get up to $60 in free gift cards after your first Remitly exchange!
---
Remitly Gift Card: Get up to $60 in Gift Cards!
Click the country you are sending to to receive the deal. Gift cards are for Amazon, Walmart or Target. At the bottom of the landing page, select your currency to get your deal.
Columbia – $25 gift card. Click for deal.
Ecuador – FREE transfer. Click for deal.
El Salvador – FREE transfer. Click for deal.
Guatemala – $20 gift card. Click for deal.
Honduras – FREE transfer. Click for deal.
India – Super low rate. Click for deal.
Mexico – $40 gift card. Click for deal.
Nicaragua – FREE transfer. Click for deal.
Peru – FREE transfer. Click for deal.
Philippines – $60 gift card. Click for deal.
Be sure to sign up for Remitly via one of the Remitly referral buttons above to score a discount. Must be a new user (scroll down to the next section if you're an existing user).
For example, when you complete a transfer over $50 to Mexico, you'll automatically receive a $40 Amazon gift card. For the Philippines, you get a $20 gift card EVERY time you transfer $50, up to three times.
---
Are you an EXISTING Remitly User?
The above bonus deals only work if you're a NEW user. If you're an Existing Remitly customer, visit one of these other favorite money transfer places for a new user bonus:
Transferwise: Get a free transfer with this link
WorldRemit: Get a free transfer with this link or promo code LUCY16
Ria.com: Get a free transfer with this link
Azimo.com: Get a free transfer with this link 
Pangea: Get a free transfer with this code: LF6121
---
Remitly Exchange Rate
The Remitly exchange rate is reasonable. It's a no-brainer when you are doing Remitly India or Remitly Philippines transfers (or anywhere really). In fact, if you aren't in a huge rush—the fees are usually $0. That's right. Free. When you ARE in a rush, it's only $3.99 to get your money there faster.
The only time the Remitly exchange rate hits a bit harder is when you are trying to send US dollars. Like, you're not exchanging currencies at all. In those cases, you can pay up to $18 for a transfer, depending on the amount and speed you want to send at. But even still, it's not outrageous.
---
Where can you send money through Remitly?
Remitly works in a ton of countries! They started only in a few but have since expanded. Check out the full list below.
CENTRAL & SOUTH AMERICA
Colombia
Honduras
Ecuador
Mexico
El Salvador
Nicaragua
Guatemala
Peru
ASIA
Your country not on the list? Try Transferwise.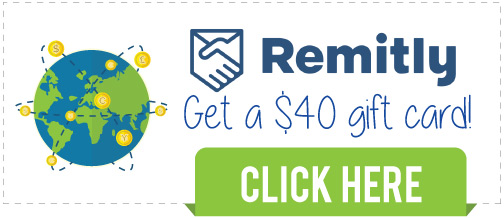 ---
Remitly Com Reviews:
Remitly India and Remitly Philippines, and more Reviewed!
Remitly is one of the top money transfer places. We've reviewed quite a few, and have had good experiences with all of them (sometimes we don't go through with the transfers, but we evaluate the overall ease and costs). Plus, most of them give you some sort of new user bonus as mentioned above.
Remitly is constantly growing and working to make their user experience great. When we last did one of our Remitly Com reviews post, they only sent money to three places: Remitly India, Remitly Philippines, and Remitly Mexico. Nothing else was on the list. Now the list includes 10 countries!
Note: If your country isn't on the list above, try using Transferwise. They send everywhere.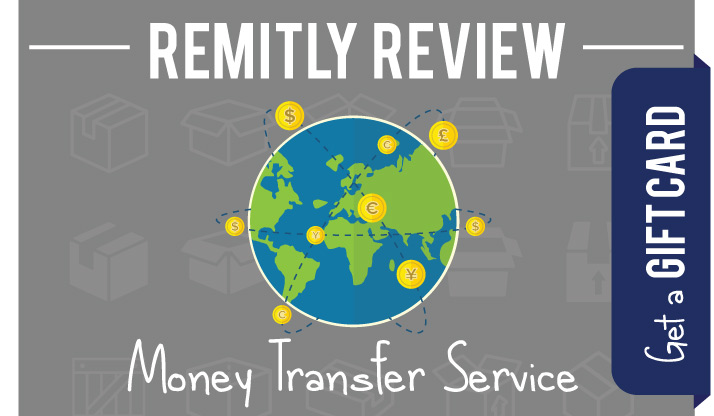 ---
Remitly Coupon Code: Don't Miss your $40 Amazon Gift Card!
Valid when you send over $50 to Mexico. Other deals up to $60 bonus apply for other countries.