Pop Your Pup are offering 10% off to all customers. At checkout, use the Pop Your Pup discount code HAPPY10.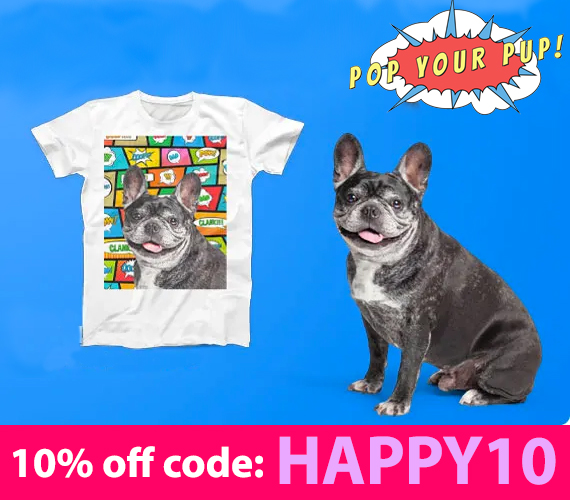 Be sure to get the 10% off by entering the Pop Your Pup Discount Code HAPPY10.
About Pop Your Pup
Pop Your Pup is an amazing website where you can upload a photo of your dog and an artist will crop it and place it into a print that really makes your pup pop!
Products Available At Pop Your Pup
Pop Your Pup has such a wide variety of cool products you can put your pup on!
Clothing such as tshirts, hats, etc
Accessories such as face masks, phone cases, coffee mugs, etc
Wall Art
Pet Goods such as bowls and bandanas
Home Goods like blankets and pillows
And a ton more—basically anything you can think of!
The 10% discount applies to everything in your cart, so you can stock up and get an even bigger discount.