Naked Wines offers amazing craft California wines at amazing discounts. Get $100 in free wine when you use the Naked Wines Voucher Code link located here.
You can also click the image below.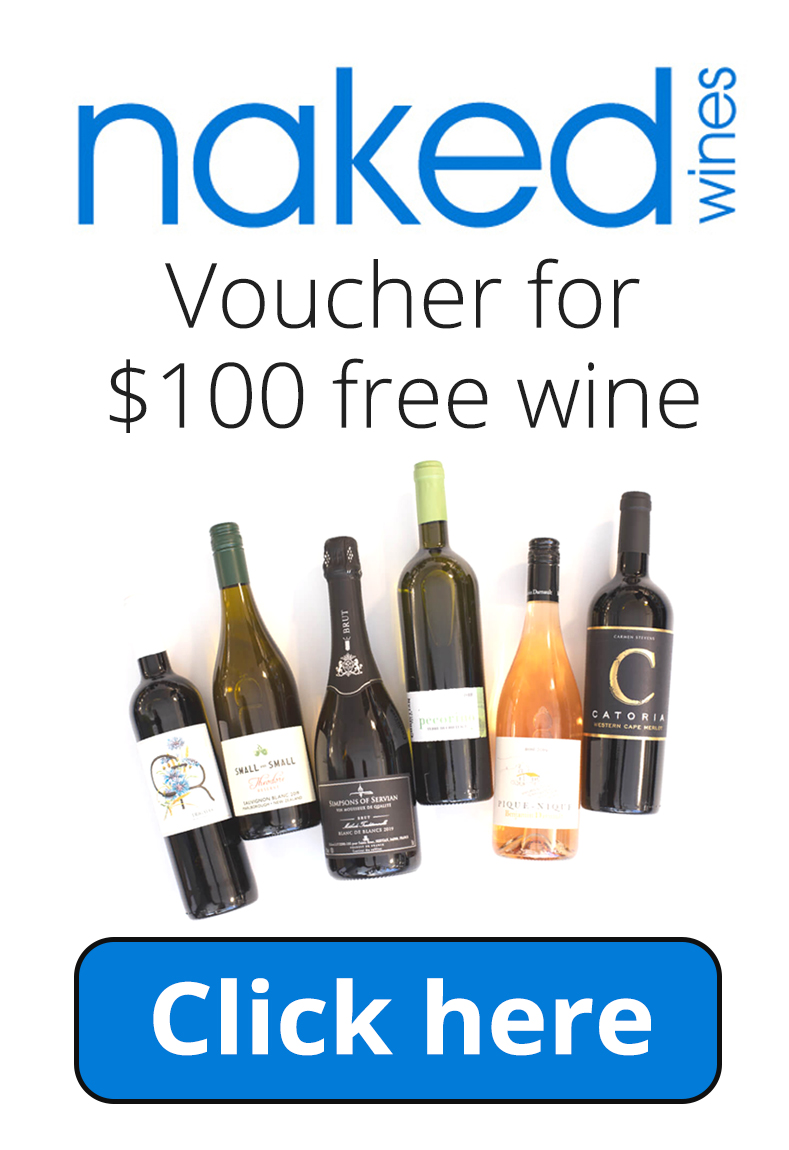 What is Naked Wines?
Naked Wines sells a recurring wine club membership to its members, whom it calls "angels." By paying $40 per month, a customer unlocks the doors to the Naked Wines cellars. The money contributed on a monthly basis accrues as "wine credits" over time and can be exchanged for wine at a steeply discounted price.
About the Naked Wines Referral Program
Right now Naked Wines is offering a $100 Naked Wines credit to anyone who purchases through a referral link such as this one, and is giving the referrer a $40 NakedWines credit as well!
So if you're planning on making a purchase, first use the Naked Wines voucher code link in this post, then refer your own friends and earn even more free wine!
To start and get your $100 Naked Wines wine credit, sign up here
CouponSuck is supported by readers. By visiting our recommended sites, you support our maintenance and upkeep.