All about Hello Tend prices and details. Plus, if you sign up using the Hello Tend referral code located here, you'll get a free $25 Amazon gift card!
Get $25 Amazon Gift Card from Hello Tend.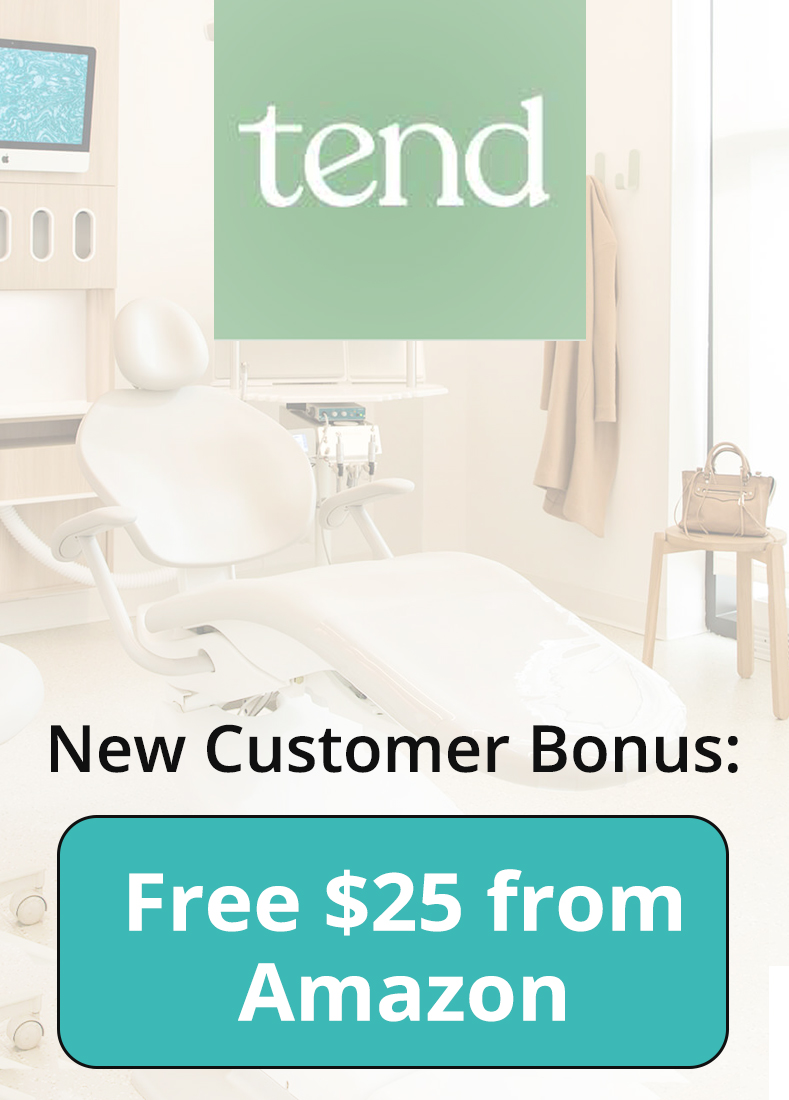 Tend Dental Details | Hello Tend Prices
Hello Tend is a new way to visit the dentist. Instead of dreading your visit, look forward to the spa experience that is Tend Dental. Located all over New York, they perform all dental procedures from Dental Exams, braces, cosmetic work, crowns/implants, and more!
Hello Tend accepts most dental insurance plans and they bill for services through insurance just like most dental offices. It's nice because on their site you can enter your insurance provider and they'll show you exactly what is covered. 
If you don't have dental insurance, Hello Tend Prices are as follows:
First Dental Exam: $350
6-month Dental Exam: $200-315 (depending on whether you need imaging)
Teeth Whitening: $495
Don't forget to sign up using a Hello Tend promo code link (here is ours) that will get you a free $25 Amazon gift card. You can then use your own Hello Tend referral code to refer friends and earn $50 Amazon gift cards each time one signs up!
CouponSuck is supported by readers. By visiting our recommended sites, you support our maintenance and upkeep.