Design by Humans is a retail website that sells fashion items with user-submitted designs. Geek out with their huge selection of awesome gear. Including items from the show Stranger Things!
Use the Design by Humans Coupon Code HAPPY10 for 10% off.
CouponSuck is supported by readers. By visiting our recommended sites, you support our maintenance and upkeep.
---
Design by Humans Coupon Code: HAPPY10 for 10% off!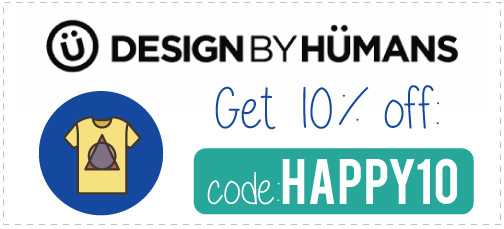 Feel free to use our exclusive Design by Humans coupon code, HAPPY10, for a 10% discount on your order. Simply enter the code during checkout and your discount will be applied.
---
Design by Humans Review
I love graphic tees. I also love geekery. Combine those things, and you can tell why I love Design by Humans. And why I was chosen to do the Design by Humans review).
Design by Humans is an online store that sells fashion items with graphic designs. The designs range from flat-out artsy and abstract, to direct references to pop culture, cult movies, or video games. Plus more.
Currently I'm digging the NetFlix tv show Stranger Things, and discovered that DBH has a huge selection of Strange Things Tshirts. I'm sorta geeking out just looking at them all. Just type in "Stranger Things" in the search bar and you'll see what I mean. Or here's like, 5% of the search results below: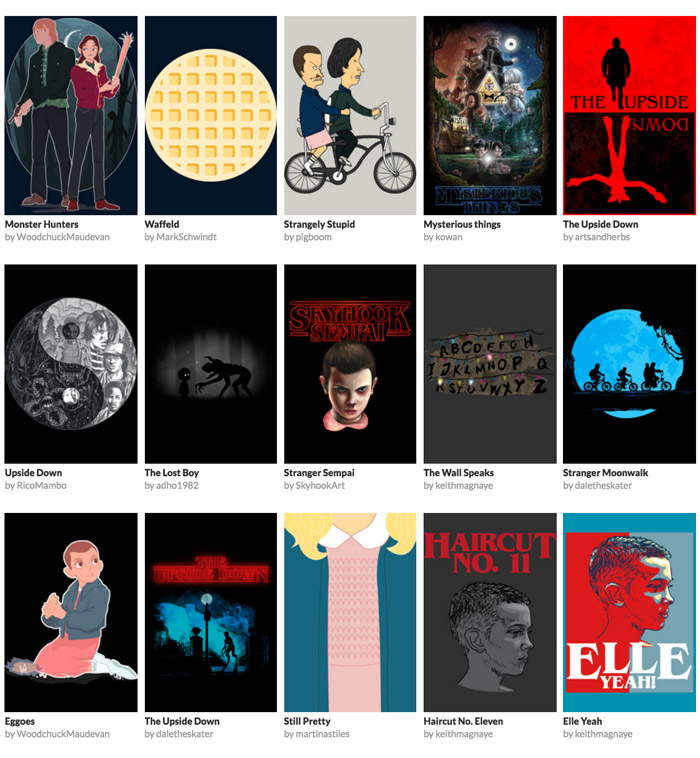 It's enough to freak out—and that's just a single, recent TV show. There are over 600 different shirts for that single TV show alone. Insanity!
Checkout is a breeze, shipping is fast, and bam! Your geekout Tshirt is in your hands. I can't really get enough.
Check out DesignbyHumans.com and see if your own favorite show, movie, video game, anime, band or anything else is on there. Trust me, it will be.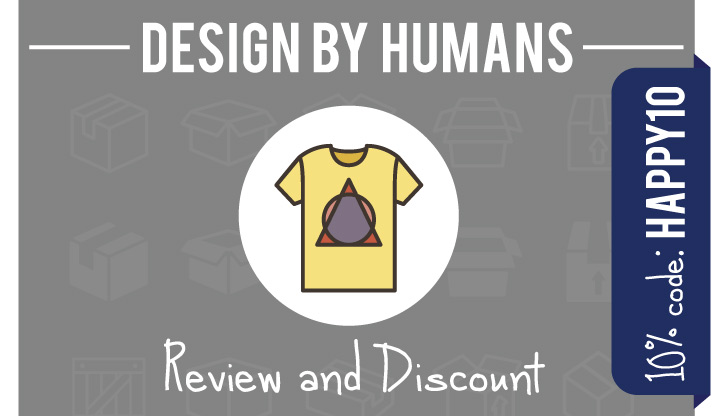 ---
Don't Forget the DBH Promo Code
Be sure to enter the DBH promo code HAPPY10 during checkout to grab the 10% off deal. They often have flash sales, but this specific Design by Humans discount won't expire for awhile yet.