CBDistillery is an awesome online resource for fantastic CBD products. Plus, get 10% off your order when you use the CBDistillery promo code: HAPPY5.
---
CBDistillery Promo Code
Be sure to enter the CBDistillery discount code HAPPY5 during checkout to score the awesome 10% discount. The discount applies to your entire order, no matter how much you buy. Plus, you'll get free shipping on all orders over $75 anyway, so it's just a great deal all around.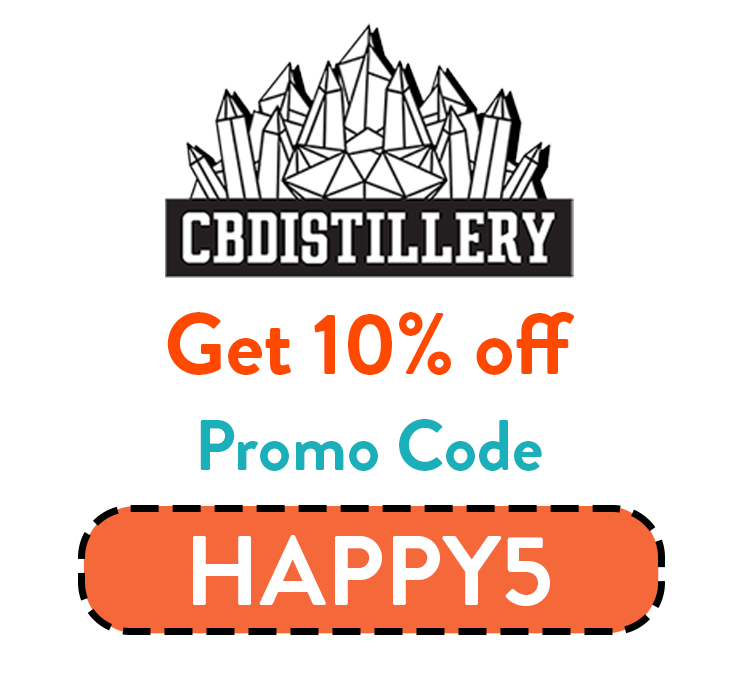 ---
More about CB Distillery
The CBDistillery has CBD products in a variety of forms, so you'll be able to take the CBD you need regardless of the form you prefer to take it in. They have oils, tinctures, lotions, and even drops that are designed specifically for pets and their more sensitive digestive system. They more recently added CBD vape pens to their online collection, which is something I have yet to try but hope to soon. And they also added suppositories, which is something I haven't yet tried nor do I particular want to (but I'm sure they're super helpful for some people)!
If you've tried some of The CBDistillery products and want to share your experience, please do so in the comments. We love to hear how people are liking their stuff. And if you have other online CBD stores that you like and want to share, we'd love to hear about that too!