Cargo is a great way to earn extra money by providing great snacks to your rideshare passengers. Sign up with the Cargo Promo Code LUCY5 (or click here).
Sign up with the Cargo Rideshare promo code: LUCY5
Sign up with the Cargo Rideshare promo code: LUCY5
This code is part of their referral program, so I earn $20 when you sign up and become active. You too earn $20 for every new sign up you get.
---
Cargo Promo Code
Cargo is slowly being released in different cities, so sign up and see if it is in yours. If not, they will put you on the early access list and you can start earning immediately by sharing your Cargo referral code with your friends. Earn up to $20 per new user that signs up and gets started with Cargo!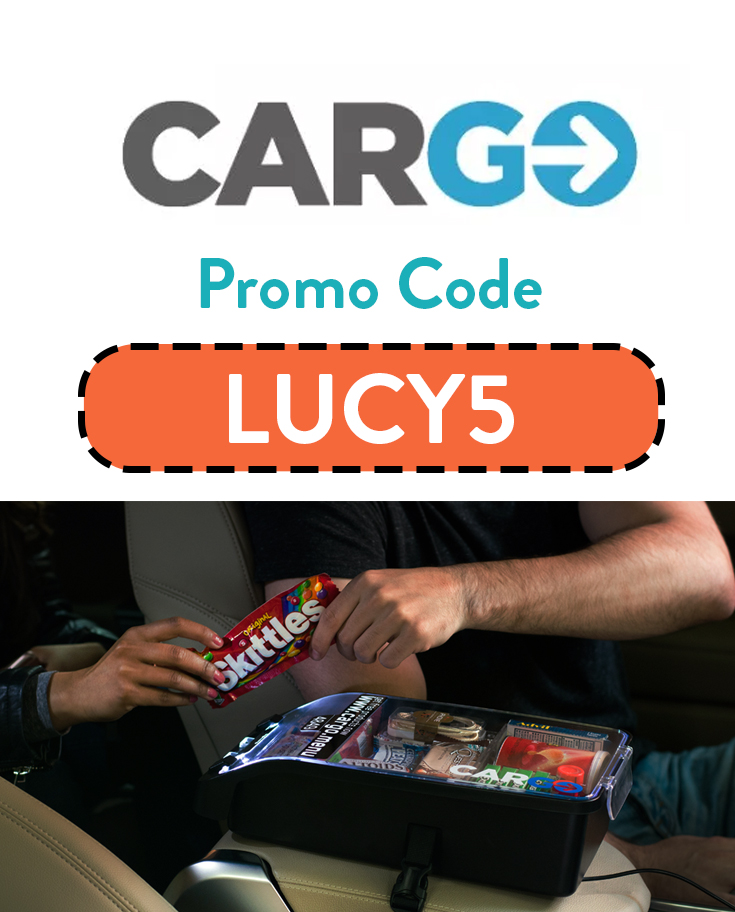 ---
What is Cargo?
Cargo is a service that is kinda like an add-on to whatever service you do rideshare driving for. Basically Cargo will send you a little box full of treats and goodies that you can put in the center armrest of your car. The items inside are things like skittles, advil, phone cords, etc. All things that a passenger might need at any given time. The passengers can purchase these items during the ride. For each order placed by a rider, you get $1 plus a 25% commission on the sale.
As I mentioned above, you can also earn $20 for each new referral that starts using Cargo. According to the Cargo website, the most active drivers add about $300 in extra cash to their earnings each month just by having Cargo installed in their car.
Could be pretty cool—and if it doesn't work out, what is there to lose?
ps. Did you know Cargo lets active drivers have one free snack for every 7 hours of driving? Yum!