Get a $25 discount on a DashLink ELD!
---
BigRoad Promo Code: Get $25 off
You can score a quick and easy $25 off a Dashlink ELD just by visiting Bigroad via a referral link like this one. The link works in lieu of a BigRoad promo code—it automatically applies the discount when you visit the page.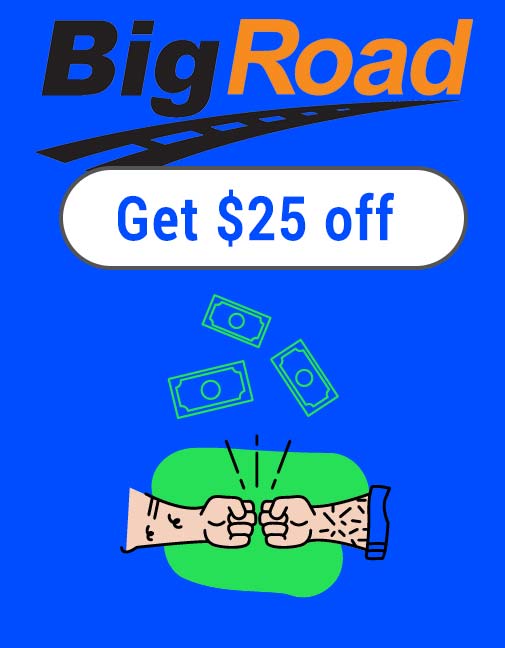 Also! You can earn additional bonuses when you share BigRoad with your friends, family and followers. Each time one of them purchases a Dashlink ELD (with the $25 discount), you will receive a $75 Tango gift card. Tango isn't a specific store—it's a marketplace of gift cards which lets you choose what type of gift card you want most (Target, Starbucks, Lowes, etc)!